Remember my Red Fox from last week? I decided to make him a cousin in a white brushed yarn, to be an Arctic Fox, and now I've completed both patterns. Two different foxes with very different appearances – which is your favourite?
Arctic Fox is a great project to try if you're intrigued by the idea of brushed crochet. Brushing the finished crocheted pieces gives a realistic fur effect, and because it's all done in one colour, that's one less thing to worry about 🙂 Full instructions are given in the pattern – all you need is a wire pet brush or a mohair brush, and you're guaranteed to get a cute fluffy result! And the pattern also works with regular yarn, if you don't want to try the brushing technique.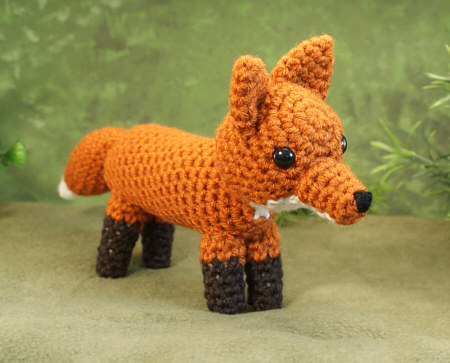 Red Fox has a totally different appeal, combining 3 colours with that distinctive shape to make a realistic amigurumi fox with a cunning glint in his eye!
It's amazing that you can achieve such different effects with just a crochet hook, some yarn and the single crochet stitch! I really do love crochet…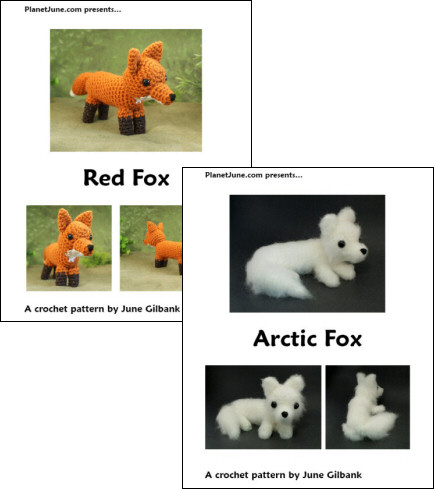 The patterns are for sale in the shop for $4.50 each. If you'd like to try both types of fox, I've made a fox multipack including both patterns for only $7.
Happy crocheting!