It's time for another crochet-along roundup from the PlanetJune ravelry group members. The Accessory-Along raised some interesting discussions this month (some of which I'll blog about in future): the difference it makes when you 'yarn under' instead of 'yarn over' when you crochet, how to do the Tunisian knit stitch, and the difference between working into a ch and a ch-sp. See, Crochet-Alongs are fun and educational!
As many of the PlanetJune Accessories patterns take far longer to complete than an amigurumi, the group members have voted to extend the Accessories CAL for another month, to give people more time to complete their projects, or even start new projects to give as Christmas presents. You can join in too, if you'd like – we'd love to have you join us!
In addition, I'll be launching the 2011 Christmas CAL tomorrow (with prizes!) so check back here or on Ravelry for details 🙂
And now let's see the November results of the Accessories CAL! (As usual, I'm crediting the participants by their Ravelry usernames, so you can look them up on Ravelry if you want more details.)
Let's start this roundup with the show-stopping larger projects: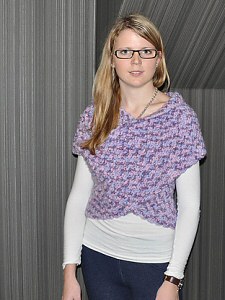 Shunra's stunning Diamond Flowers Scarf Wrap (using the increased size modifications) & Pysselkiisen's Scarf Sweater (modelled by her sister)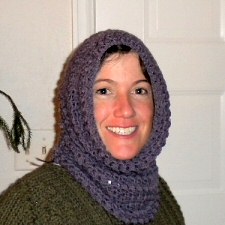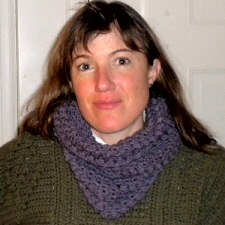 jukatca's Lacy Bobbles Cowl, worn two ways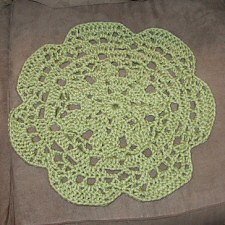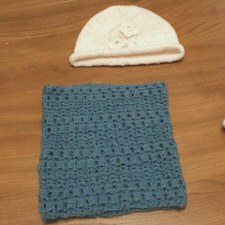 PixyKayte's Chunky Elegance Rug (small size) & my Aunt's miniature Lacy Bobbles Cowl for my cousin's new baby
And here's a selection of some larger project WIPs that we can look forward to seeing again, hopefully completed, in the second roundup at the end of next month: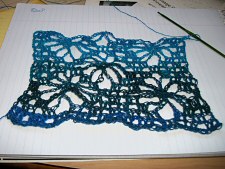 Shunra's Diamond Flowers Scarf & klopferli's Lacy Bobbles Cowl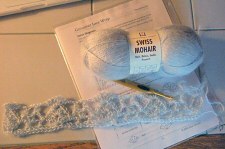 Enphra's Climbing Eyelets Triangular Shawl & CrochetColorJunkie's Gossamer Lace Wrap
And now to the 'quick and easy' projects!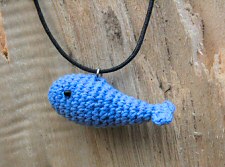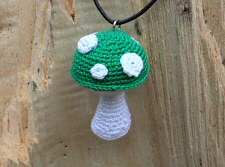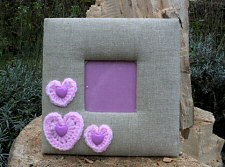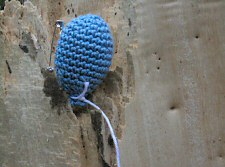 A selection of my other patterns cleverly turned into accessories by Fatals-attraction, most of which use crochet thread and tiny 1-2mm hooks to make tiny versions! (Gecko pin, Basic Rose ring and necklace, Tiny Whale necklace, Toadstool [from my book] necklace, Love Hearts photo frame, Amigurumi Balloons pin)


theMarkofSMB used my Plumeria pattern to make a lovely crocheted headband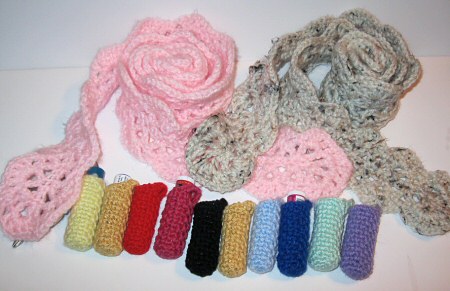 theMarkofSMB also crocheted 2 Scalloped Scarves and an amazing 10 Lip Balm Holders! (I think I know what some people are getting for Christmas this year!)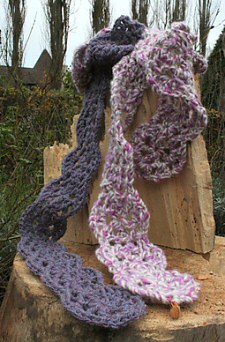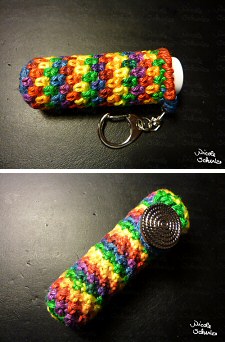 Fatals-attraction's Scalloped Scarves and klopferli's Lip Balm Holders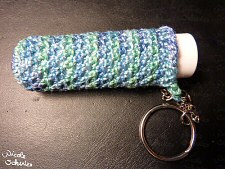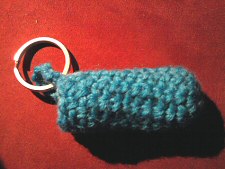 Lip Balm Holders by klopferli and Lightblue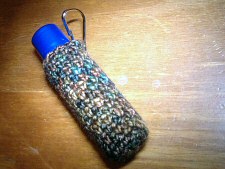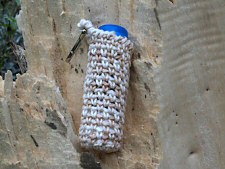 Lip Balm Holders by PixyKayte and Fatals-attraction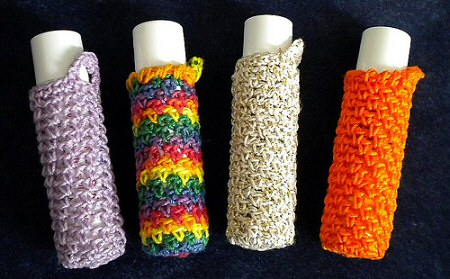 4 Lip Balm Holders by jukatca
Another great roundup! Well done to all the CAL participants; your projects all look wonderful 🙂
From large to small, there is, I hope, something for everyone to be found in my Accessories range. If you'd like to make any of the projects featured in this roundup, you'll find all the patterns in the PlanetJune Accessories section of my shop. And, if you have time this coming month, please join the Accessories CAL and share your projects with us before the end of the year!