Contact June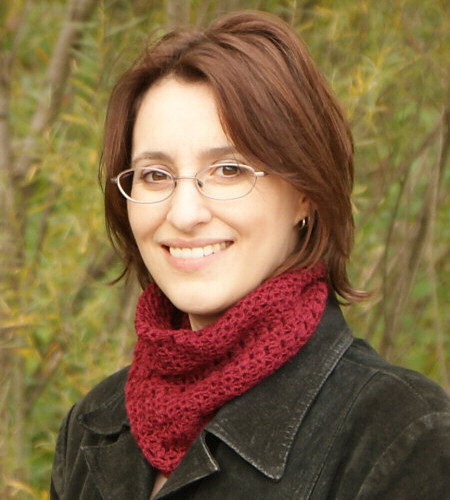 Email
I'm always happy to hear from you with comments or suggestions – thank you so much for your messages!
Questions
This is the fastest way to receive my help with your question:
If you have crochet questions, please visit my Crochet Tutorials page for help.
If you have any other questions for me, please check the FAQ first to see if I've already answered them there.
If you still have questions about PlanetJune patterns or tutorials, or anything else you'd like to say to me, please e-mail me.
Please note that, as much as I'd love to help with every question I receive, I'm swamped with email and simply don't have the time to offer free help with general crochet questions, or questions about patterns from other designers. If your question doesn't relate to a PlanetJune pattern or tutorial, I suggest you:
Approach the pattern designer for help (for a specific pattern)
Try asking in an appropriate crochet-themed group on Ravelry (for general crochet questions)
You can usually expect a reply to your PlanetJune-related question within a week of your enquiry – or sooner if it's a direct customer support request (although please bear in mind that I don't work on weekends unless it's a real emergency). If you haven't heard back from me in 2 weeks, please feel free to send me a follow-up email in case your question has slipped through the cracks – thank you!
E-mail me: june@planetjune.com
Note: Please don't leave your questions as a comment on this page, unless you particularly want the whole world to read it. If you email me, I'll email you back if I can help (see above); if you leave a blog comment, I reply via the blog, so you'll have to check back to see when I've replied.
Postal Address
If you'd like to send me some mail the old-fashioned way, here's my address:
June Gilbank
PO Box 13789
Mowbray 7705
South Africa
Note: Please don't send payment for orders to this address! I can't cash checks/cheques or money orders here – sorry.
Social Media

Follow me on Twitter


'Like' me on Facebook


Friend me on Ravelry

Languages
I don't speak any languages other than English well enough to converse in them, so I can only respond to questions or emails written in English. I'm sorry for the inconvenience, but I can't help you if I don't understand you. (And if you don't know English well enough to ask your question in my language, you wouldn't understand my response anyway!)
Thank you so much for taking the time to leave a comment here! I read and appreciate every comment. I only respond to questions here on the blog, so please return to this page to see my reply, or check the box below to subscribe to new comments by email.
Please note that I can only answer questions related to PlanetJune patterns and tutorials (see details), and I can only respond to questions or comments written in English. Thank you :) - June