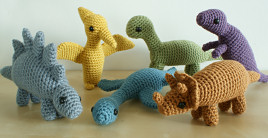 Buy PlanetJune patterns
Shop for amigurumi & accessory crochet patterns. Choose from my hundreds of original designs, instantly downloadable as PDF files.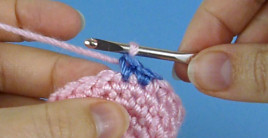 Learn crochet tips and tricks
Perfect your amigurumi technique with my comprehensive library of video and photo tutorials and tips (all available in both right- and left-handed versions).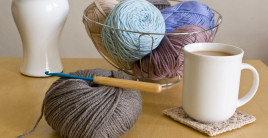 Read my latest blog updates
I post about my new designs and tutorials, things I've made, running a craft business, PlanetJune news, and my local wildlife.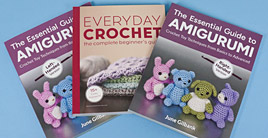 June's crochet books
The definitive reference guides to Crochet and Amigurumi stitches and techniques - an essential part of your crochet library.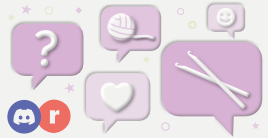 Join the PJ community
We have PlanetJune groups on Ravelry and Discord, where you can find crochet-alongs, pattern support, crochet chat and socialising in a friendly, helpful, safe and welcoming environment - please join us in either (or both) groups!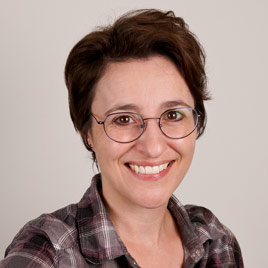 Who is PlanetJune?
Hello! My name is June Gilbank, and I'm a crochet pattern designer, crochet and craft book author, and multi-crafter. My crochet specialties are cute and realistic nature-inspired designs and elegant accessories, and I'm committed to creating exceptionally clear and accurate patterns and tutorials.

PlanetJune is a one-person business, so you'll find everything 'June' here: my crochet patterns and tutorials, my punchneedle embroidery and papercraft ranges and other craft tutorials, and even the occasional post about my other passion, wildlife and nature!