I know that some people, especially beginner crocheters, are a little scared of my fuzzy yarn patterns. And now that eyelash and novelty yarns aren't as easy to find as they once were, I wanted to come up with an alternative to give my old patterns (pictured below) a new lease of life…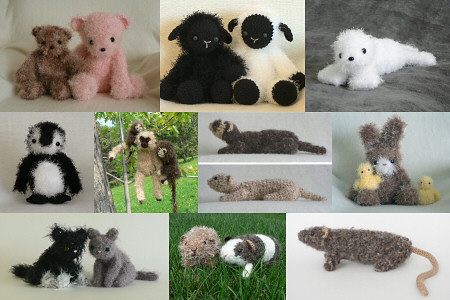 And here it is: you can make them with regular yarn and brush them to make a fluffy animal like the sweet yellow Fuzzy Bear below!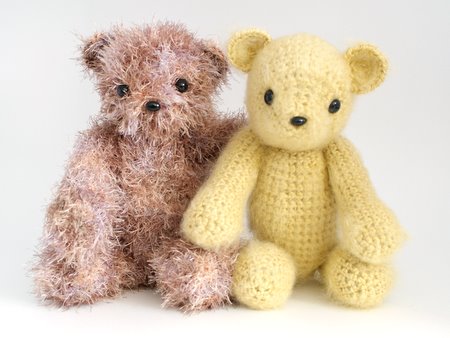 And if that, by itself, isn't enough information for you, I've written a whole tutorial on how to convert Fuzzy patterns to Brushed Crochet patterns. The tutorial also features a discussion on back loops only vs crocheting into both loops, and which side is the 'right' side when making amigurumi, so it's worth checking out!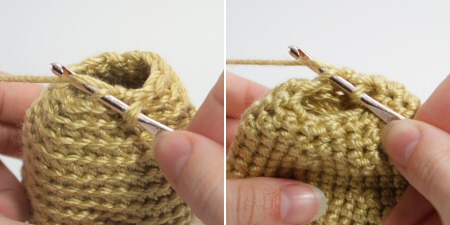 Continue to the Fuzzy to Brushed Crochet tutorial >>