A few little things for you today:
Discount on my book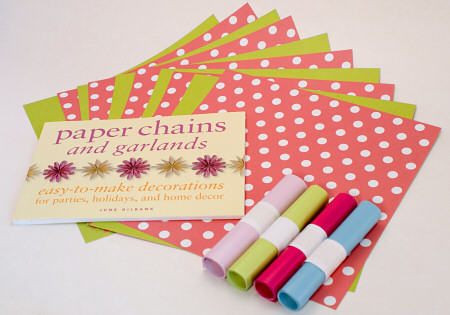 If you haven't yet got around to buying my new book and kit, Paper Chains & Garlands, I've got a sweet deal from Barnes & Noble for you: a discount for 10% off the highest-price item in your online order (only valid until October 19th, so hurry up if you want to take advantage of it!)
And if you're doing that, an easy way to find my book is to search for 'gilbank' on the B&N site – mine is the first result!
Creativ Festival
The Creativ Festival in Toronto is fast approaching – it's on next Friday to Sunday (16th-18th)! Due to a scheduling mix-up my class is on the Friday, not the Saturday, and I can't make it for both days, so I'll only be there on Friday October 16th. I'm really sorry if you were hoping to see me on the Saturday 🙁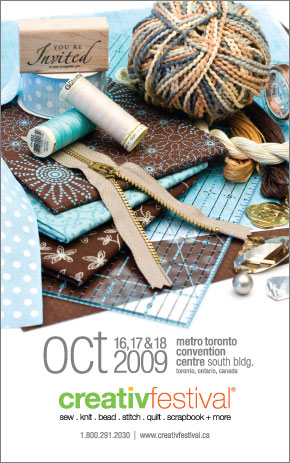 If you are coming on Friday 16th, come and see me at A Needle Pulling Thread magazine's booth; that's booth #527. I'll be there with a selection of my creations all day Friday except when I'm teaching, and I'll have show special discounts on my patterns, plenty of eyes and stitch markers on offer, and a new cute PlanetJune business card for you to pick up!
If you're interested in learning how to make amigurumi, there are still some spaces left for my class, A Whale of a Crochet, where I'll be teaching how to make this adorable little ami whale! (And if you can't make it to the class but like my whale, check back here after the show finishes – it'll be my next donationware pattern.)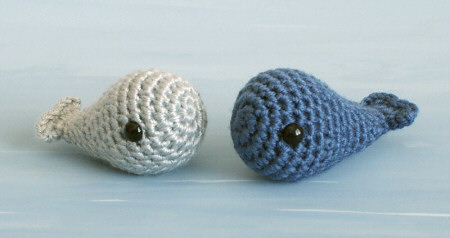 I hope to see you at the Creativ Festival – I don't know of any show like it; it's like heaven for crafters! Bring plenty of money though, because you won't be able to resist all the tempting craft supplies. I wish I could attend as a customer, although my bank balance is happy I'll be on duty there instead 🙂