Today I have one final 2011 crochet-along roundup from the PlanetJune ravelry group members to share with you, as November's Accessories CAL was given an extension to give people more time to complete their projects (you can see the first roundup photos here).
Keep reading for details of the January CAL at the end of this post, but first, as promised, here's the second roundup of PlanetJune Accessories projects made for the Accessories CAL…
(As usual, I'm crediting the participants by their Ravelry usernames, so you can look them up on Ravelry if you want more details.)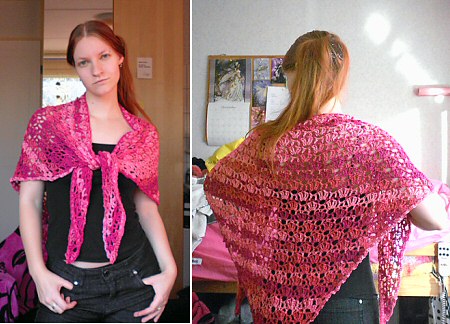 Enphra's Climbing Eyelets Triangular Shawl turned out beautifully!
Here's a great example of how different yarns can completely alter the look of a project – the following 2 projects are both the Lacy Bobbles Cowl, but made with very different variegated yarns: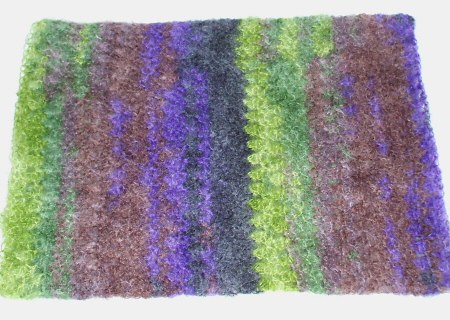 Kid mohair/silk blend (with colours by the inimitable Kaffe Fassett) crocheted by my aunt. The mohair gives a fluffy effect and helps the colours to blend together.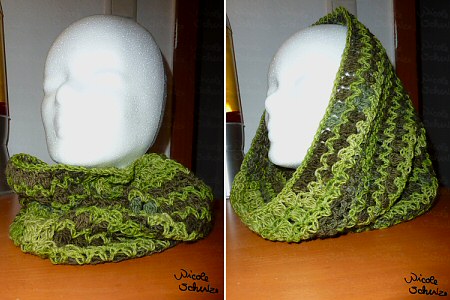 klopferli's cowl uses a wool/nylon blend, which gives great stitch definition.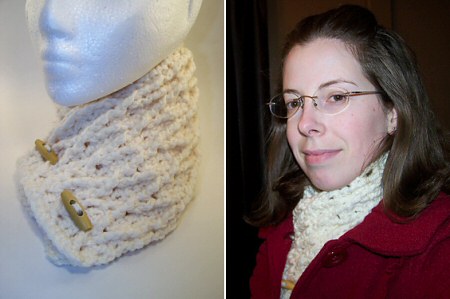 CrochetChrisie's Diamond Lattice Neckwarmer looks perfect with her winter coat 🙂
My Lip Balm holder pattern has been really popular this Christmas! A special mention goes out to Jana (saudistitcher) who crocheted an amazing 25 of them to give to all the teachers at her school, but didn't have time to share a photo of them with us before going home to spend Christmas with her family 🙂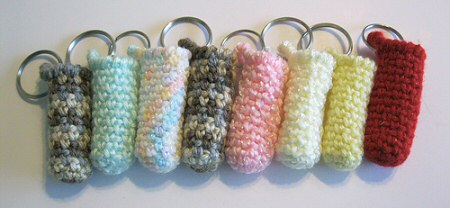 theMarkofSMB


BanuyeGharbi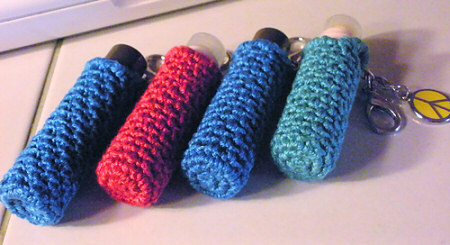 CrochtColorJunkie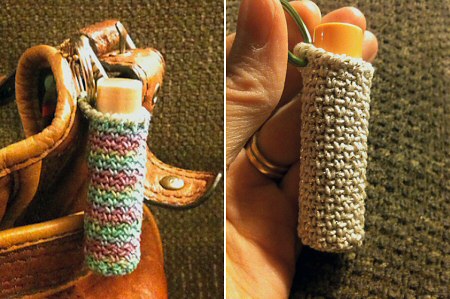 AKmtnnymph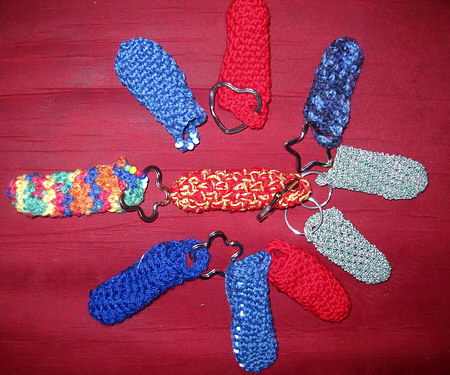 Lightblue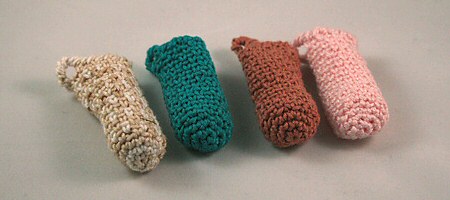 Fatals-attraction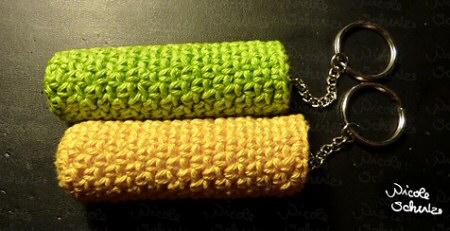 klopferli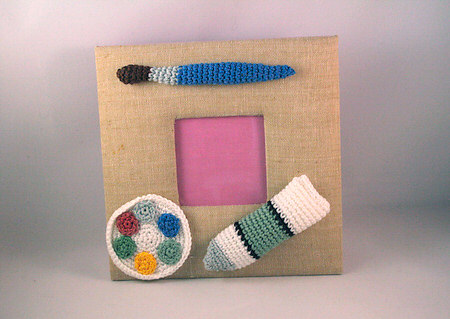 Ami Paint Set made into a decorative photo frame, by Fatals-attraction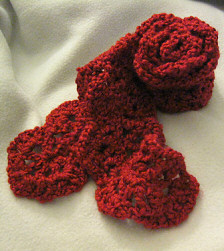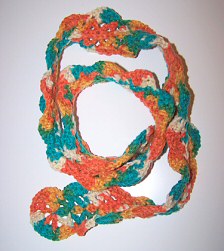 Scalloped Scarves by theMarkofSMB and CrochetChrisie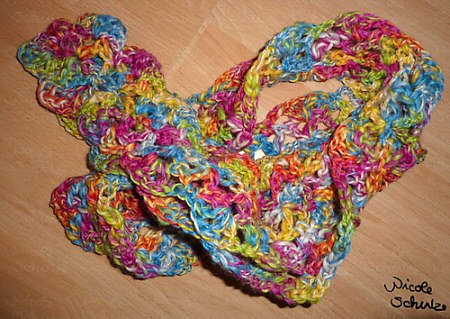 …and another by klopferli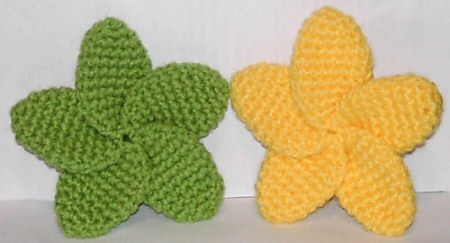 BanuyeGharbi's Plumeria pins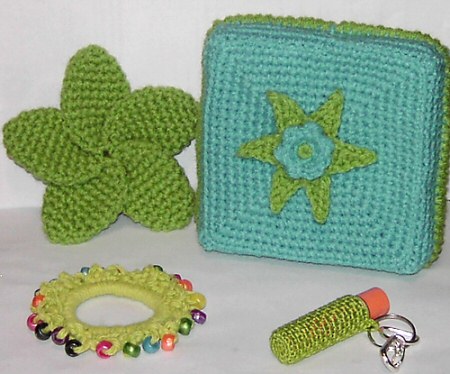 BanuyeGharbi's pretty gift set includes Plumeria pin, Gift Box and Lip Balm Holder
I never get tired of seeing what people have made from my patterns! I hope you've enjoyed seeing them too. If you're inspired by these photos to make any of these designs for yourself, to give as gifts, or even to sell, you'll find all the PlanetJune Accessories patterns in my shop.
January CAL
By popular demand, we'll be continuing with monthly PlanetJune crochet-alongs in 2012, with a vote to decide each month's theme. The theme for the January CAL is AquaAmi. This includes all the patterns in the Aquatic Animals section of my shop (or you can get creative and modify any of my other patterns to fit the theme).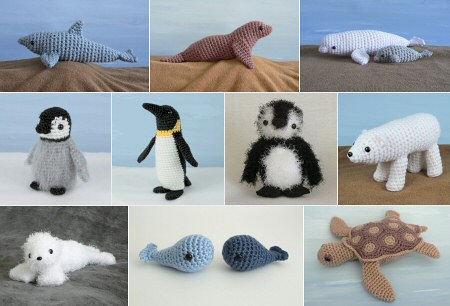 If you'd like to join in, you'll find the AquaAmi CAL thread in the PlanetJune Ravelry group from tomorrow. We hope you'll join us there for some CAL fun.
And that's it from me for 2011 – Happy New Year, everyone!