This is the seventh post in my monthly series on the fascinating nature I encounter here in South Africa.
This is the harbour at the V&A Waterfront in Cape Town.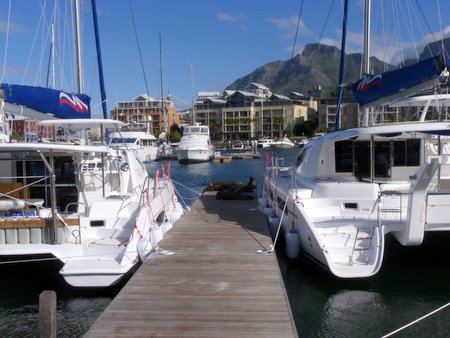 Here you can find shops, restaurants, boat trips… and something else.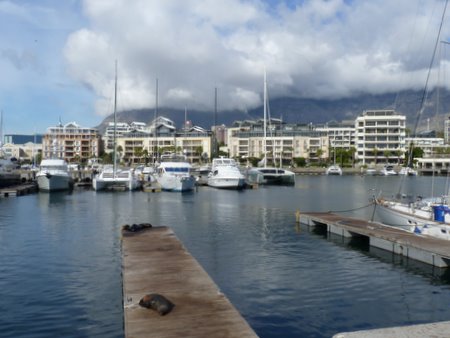 Have you spotted it yet? Let's try a close-up: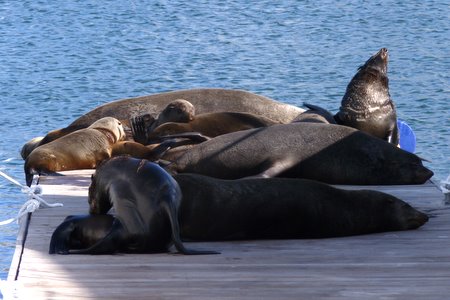 It's a big pile of Cape Fur Seals!
When we first saw them, I thought they were sea lions: I've known for years that the way to tell seals from sea lions is that sea lions have visible ear flaps whereas seals just have ear holes…. It turns out that's not quite true, but I had to do some research to find this out.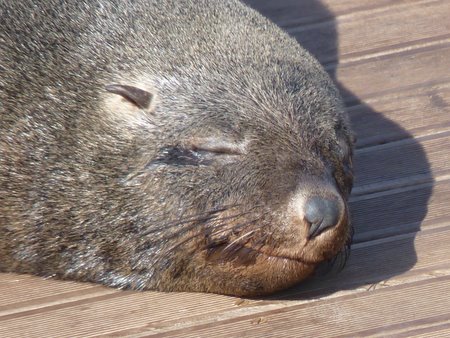 Sweet dreams, little seal. Hang on, that's an ear I spy…
Time for a very quick science lesson! Pinnipeds ("fin-footed" mammals) are split into 3 groups: Odobenidae (walrus), Otariidae (eared seals), and Phocidae (earless seals). The earless seals are what's known as 'true' seals, but the eared seals category includes both sea lions and fur seals.
So what you should really remember is that the lack of ears is the way to tell true seals from sea lions (and fur seals). Not quite as memorable, is it?!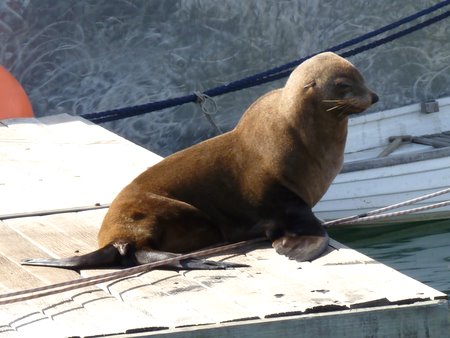 I think it's a shame they aren't called 'fur sea lions' instead of 'fur seals': these Cape Fur Seals look like furry versions of their sea lion cousins, and nothing like seals! Either way though, they are cuuuuute…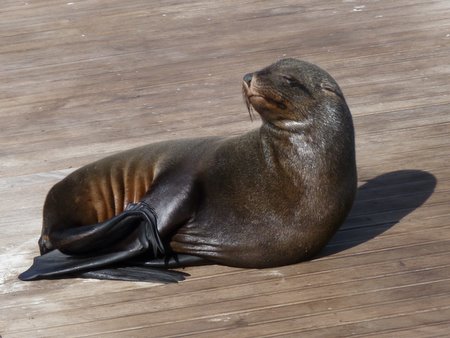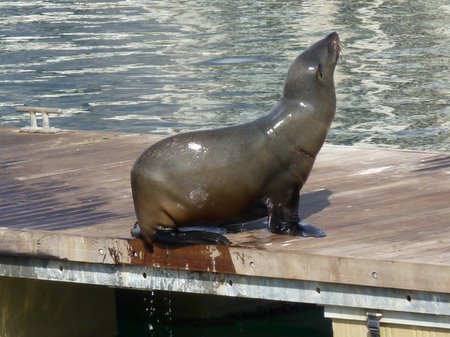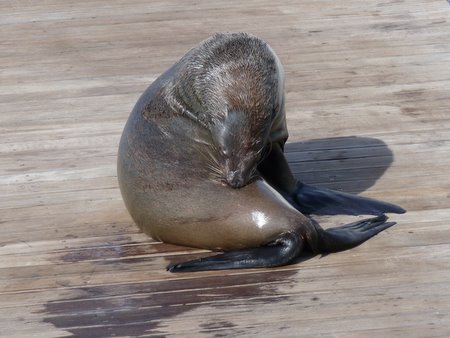 Now there is a bit of a sad side to this story, and it's the fault of stupid humans. When you look closely at these lovely seals, you start to notice something a bit strange. Many of them have deep cuts on their shoulders: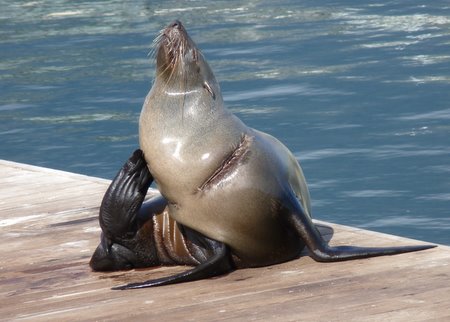 These poor seals swim through plastic bands, fishing line, and other litter, and can't free themselves. As the seal grows, the noose grows tighter and cuts into the seal, and can eventually kill it. I'm sure you don't drop litter, but if you're ever tempted to, and think it doesn't really matter, look at these pictures and know that it does.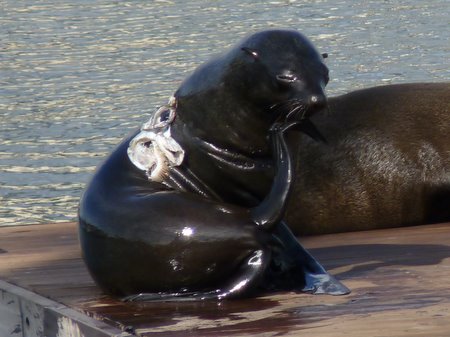 The poor seal above has a pile of litter and fish bones stuck to its noose. And when I zoomed in on the happy pile of seals from the start of this post, look what I found: the tiniest baby already has a noose around its neck! I try to post only happy things here, but I can't gloss over this – it's a truly horrific situation.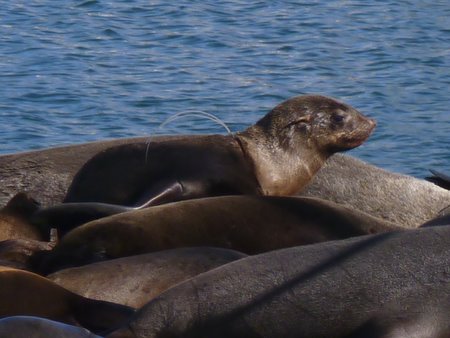 Thankfully, the local Aquarium is trying to help: they send divers out under the docks, to sneak up on the seals while they sunbathe and try to cut off the nooses, and have built a seal platform to help them contain injured seals while they break off the nooses with a long hook. But of course the only solution would be for everyone to stop littering in the first place.
Still, to end on a positive note, these fur seals do look happy, from what I can see, even the scarred ones. They live in the wild, and can sunbathe and swim and snooze all day…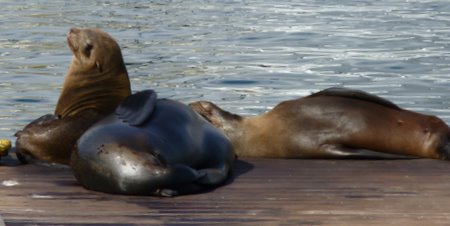 Sunbathing…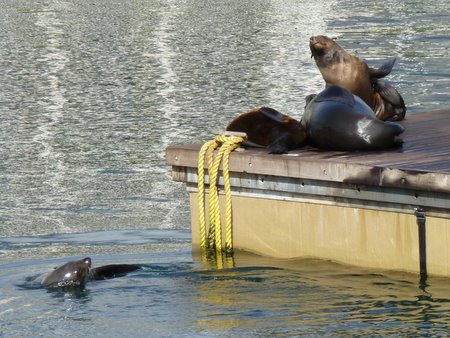 Swimming…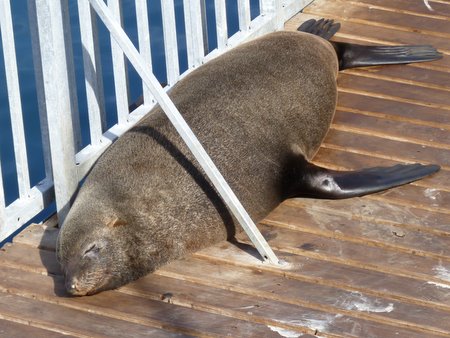 Snoozing…
It's not such a bad life!
***


In case these pics have inspired you to crochet a seal(ion) of your own, my AquaAmi Sea Lion or Fuzzy Seal patterns might fit the bill 🙂