I was going to wait until the pattern was ready before posting, but I just can't resist giving you a teaser – sometimes a design just magically comes together, and this was one of those times. The pieces all looked okay, but it was only when I stitched it all together that his personality popped out and I knew I had a real cunning fox on my hands: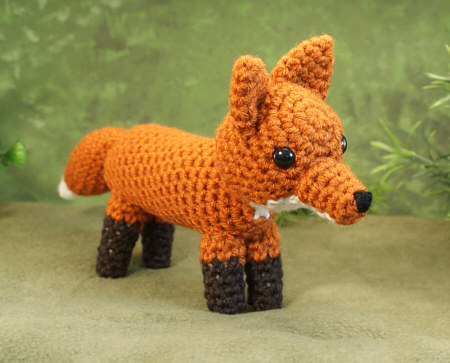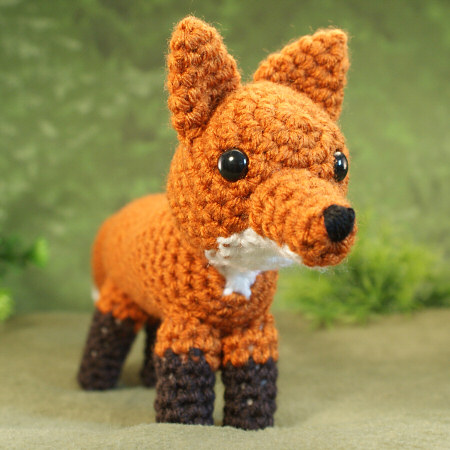 "I'm ready for my close-up now"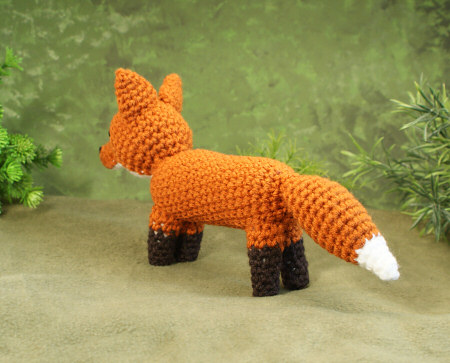 Foxy tail!
I'm making a variant now, and then I'll write up the pattern. If you'd like to be notified when it's available, sign up for my mailing list.
I'm really happy with his colouring. I'd love to know what you think of him though – please leave me a comment and let me know!