Meet Ms Bun-Bun, my first attempt at softie making from one of my cute new Japanese craft books: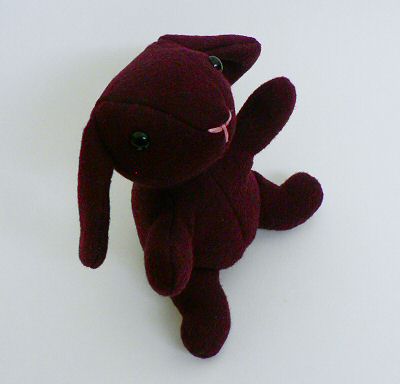 The fabric isn't photographing very well – it's a deep burgundy colour with a nice fuzzy feel to it. I bought it as a remnant, so I don't know what the fabric really is.
To make the bunny, I traced the pattern pieces from the book onto freezer paper, cut them out and then ironed them onto the reverse side of the fabric, which made cutting out the fabric pieces really easy. Is this an established technique, or did I just invent it? I don't know, but I highly recommend it! The freezer paper templates can be ironed on and peeled off several times, so you can even reuse them to make more toys.
The diagrams in the book were all so clear that I had no problem following the instructions, even though all the text was in Japanese. I didn't have any plastic pellets to weigh down the bottom of the bunny, so I improvised with a handful of small buttons.
Apparently Japanese bunnies don't have tails (I may fix this later):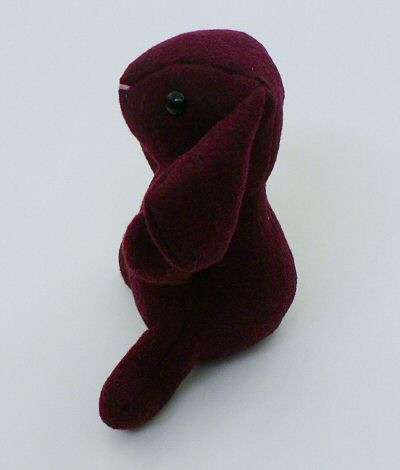 Ms Bun-Bun's favourite activities are sunbathing and picking fresh flowers: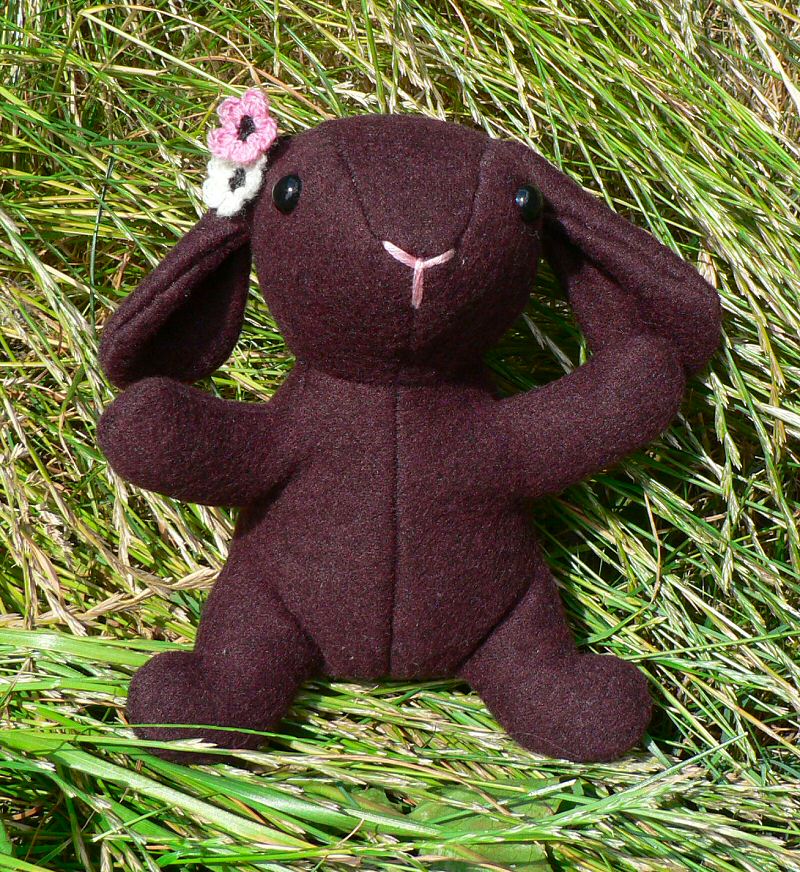 I crocheted the flowers with a 2.35mm hook. I used black crochet cotton for the centres, and beautiful hand-dyed lambswool from Renaissance Dyeing for the petals. It's actually Crewel embroidery wool – I bought it years ago and completely forgot I had it until I was looking for something to make Ms Bun-Bun an accessory with – what a nice surprise 🙂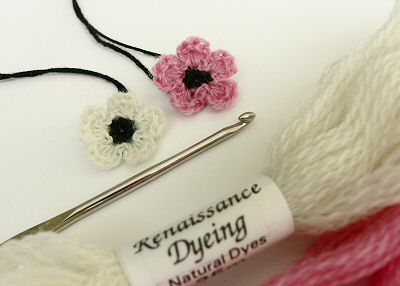 I love those flowers! They are under 3/4″ diameter. Now what else can I do with them… crocheted jewellery, hair accessories, maybe even clothing embellishments…?