I've been designing again… meet the Fuzzy Kittens!
Click pictures for larger versions

The black and white kittens are crocheted from Patons Carmen, which made the kittens super-soft and furry but it's a little difficult to see their shape. The grey kittens are crocheted from Berroco Furz, which made for a less fuzzy, more defined kitten.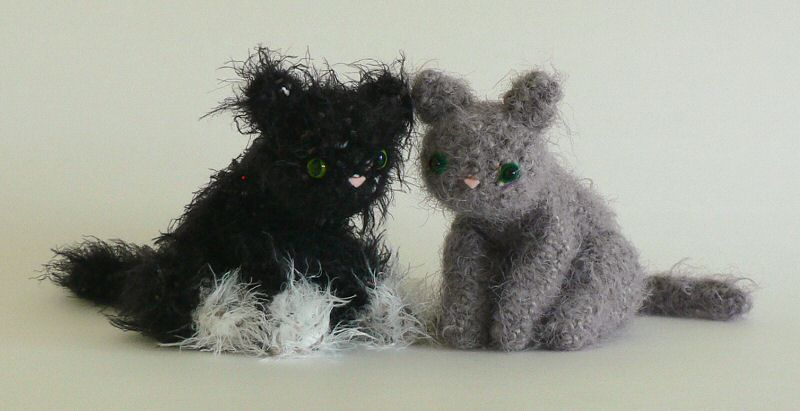 The kittens are lifesize teeny tiny babies, at only 6 inches long (plus tail).

I'll be writing up the pattern soon to join the other Fuzzy Friends patterns. If you'd like to be notified when it's available, sign up for my mailing list.
I'm thinking the kittens may be in need of a mother, so I have an idea for a Fuzzy Cat in the works!
UPDATE: Looking for the pattern? You can find the Fuzzy Kitten crochet pattern in my shop.