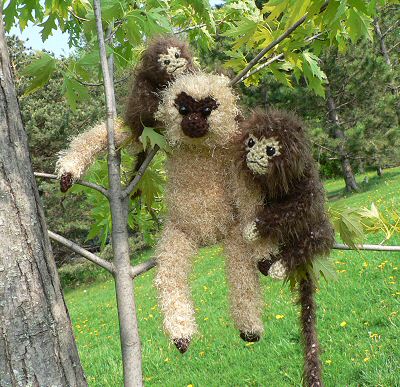 To everyone who is still waiting for the Fuzzy Monkeys crochet pattern:
I haven't forgotten you! Life has been hectic for the past couple of weeks. I have some big personal things going on: we'll be moving house soon; my sister just visited; and I finally got to see the hand doctor.
So, while the pattern itself has been finished for a while, I want to add some more instructions, hints and tips, and helpful graphics, so you'll be able to make the best monkeys around 🙂

The pattern will be available very soon… Watch this space!