Last night I recorded an episode of Mary Beth Temple's crochet podcast, Getting Loopy. Mary Beth and I chatted about me and my designs, amigurumi in general, and all sorts of other things, including life-size crocheted giraffes! You can listen to the podcast here – and as incentive to listen there's a contest in there to win 2 of my patterns of your choice!
Getting Loopy listeners, here are some of the links I mentioned:
In other news, I'm teaching another online class at Crochetville, starting this Friday, September 11th. This time I'll be showing you step by step how to make my amigurumi Alpacas: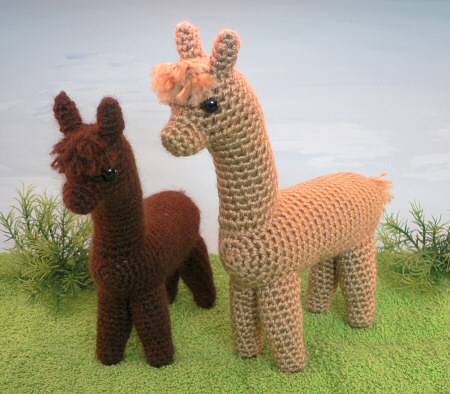 Registration is now open, if you'd like to sign up and get the benefit of my expertise – it's going to be fun!