When I got this extreme crochet hook a few weeks ago, my first thought was to wonder if it's possible to make an extreme amigurumi…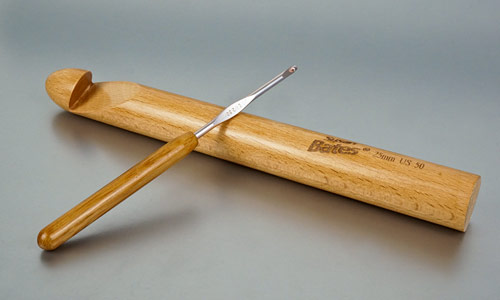 That's my new size 50 (25mm/1 inch) crochet hook, with a standard E US/3.5mm hook for comparison…
I raided my stash for the thickest fuzzy yarns I could find, and held three strands together as I crocheted, following my Baby Bunnies pattern.
And the short answer is: yes!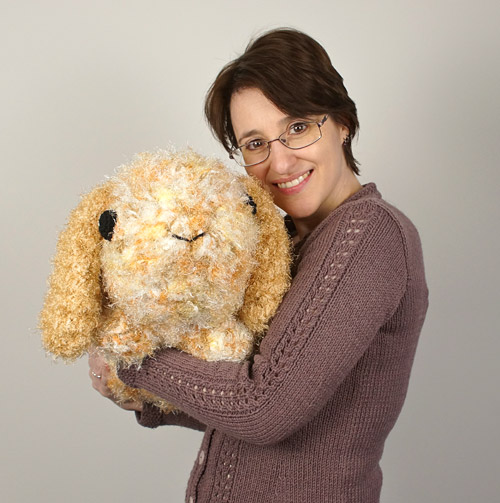 Mega Bun is the softest, cuddliest bunny you can imagine. She's so squeezably soft and her floppy ears are just adorable.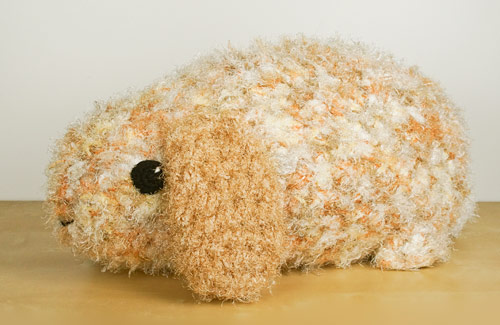 She measures an astounding 26″ (66cm) from nose to tail – that's almost 6 times the size of the original Baby Bunnies…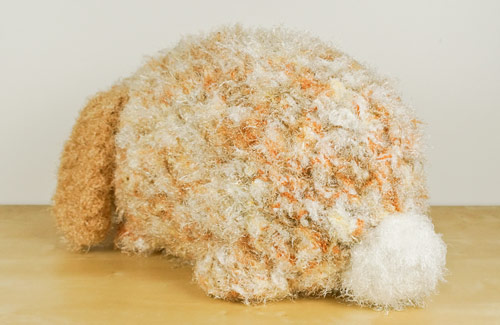 Her puffball tail alone is the size of two Baby Bunnies stacked on top of each other!
The other bunnies and guinea pigs aren't at all bothered by her size – they've accepted her as one of their own and are enjoying playing with (and on) their giant cousin: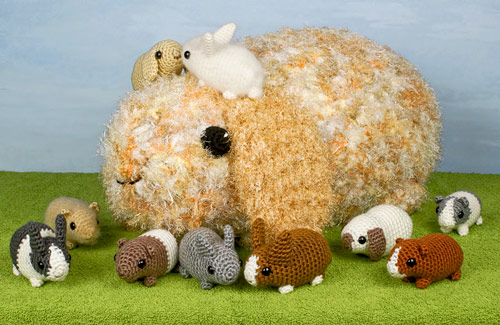 Awww! Extreme cuteness!
Now, the long answer to "can you crochet an extreme amigurumi" is more like "yes – with caveats…", so don't run out and buy a bunch of fuzzy yarn just yet! If you have any questions about Mega Bun, or want to know more about how I made her, I'll share all the details of the process of crocheting Mega Bun (and the difficulties I encountered in trying to make an extreme amigurumi) in a separate 'Making Of' post, coming soon.
But in the meantime, I hope my photos help you to imagine how squishably soft my adorable giant bunny is!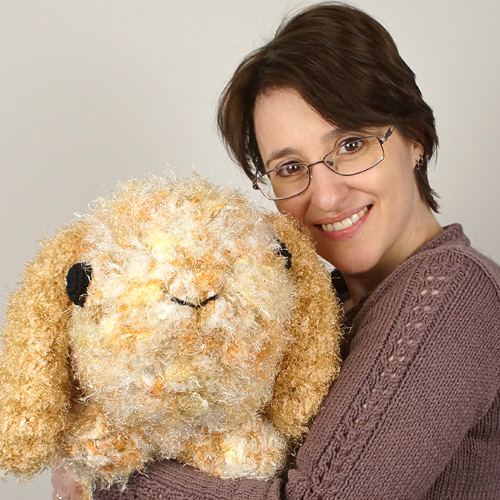 ---
Oh, and if you'd like to make any baby bunnies or guinea pigs of your own (giant or regular-sized!) you can find all the Baby Bunnies and Guinea Pigs crochet patterns here 🙂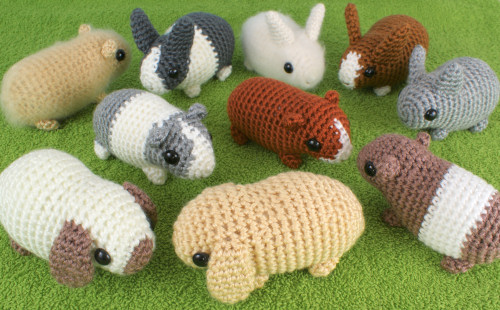 ---
UPDATE: The 'making of' post is up! Click through to read Extreme Amigurumi: the Making of Mega Bun!