Search Press, the publisher of Mandalas to Embroider: Kaleidoscope Stitching in a Hoop by Carina Envoldsen-Harris (the beautiful embroidery pattern book I reviewed last week) have kindly offered one PlanetJune reader the chance to win a free copy of this lovely book!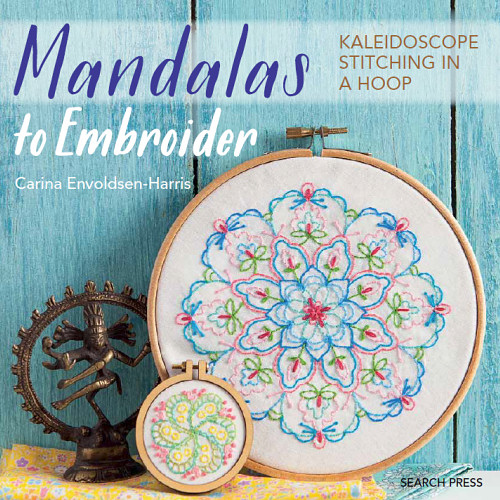 If you've already picked up your copy, enter to win a copy to give to a friend – it'd make a lovely gift for anyone crafty 🙂
I'm delighted with the embroidery that I made using the Sakura Clusters pattern from the book (and it was my first time doing a proper embroidery, so you can definitely do this too):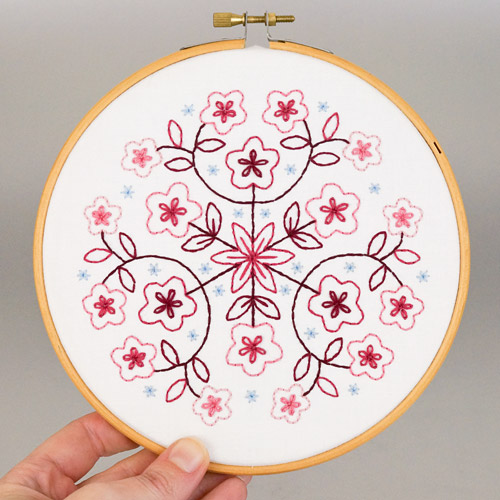 If you haven't read my review yet, click here to see what I thought of this book – then come back here and enter to win your own copy!
How To Enter
Simply leave a comment on this blog post (below) this week, i.e. before end of day EST on March 25th, 2018. You can say anything in your comment: why you'd like to win this book, your past experience (if any) with embroidery, or even just 'Yes please!'
Make sure you enter a valid email address in the email box, as I'll need that to contact you if you're the winner!
This is open to everyone, worldwide 🙂
I'll randomly draw a winner and contact them by email after the closing date to get their address. (I'll update this post with their name once they've replied.) If I get no reply after a week, I'll draw a new name.
Good luck!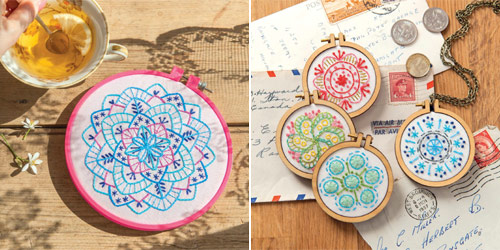 UPDATE: I selected the winner by random draw (for simplicity, I numbered the comments 1-70, and I'd redraw if the winning number was one of my own comment replies) and the winner is Kate! Congratulations Kate, and thanks to everyone else who entered.
If my posts have whetted your appetite for embroidery, you can buy Mandalas to Embroider here on Amazon, or from your local bookshop 🙂