As there were 2 simultaneous Crochet-Alongs running for the first half of this month, and the Valentine's CAL was so popular, I wasn't sure we'd get many entries in the Plant-Along. I'm happy to have been proved wrong! Here's the spectacular roundup for February's Plant-Along CAL – and keep reading to the end to find the March theme…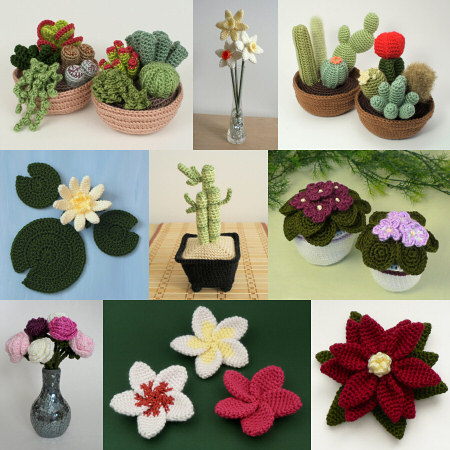 (For speed, I just give credit with participants' Ravelry usernames.)
Get ready for a floral explosion – you're about to enter a virtual nursery or garden centre! Here we go…
Single cacti and succulents: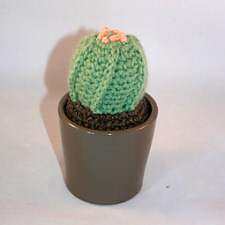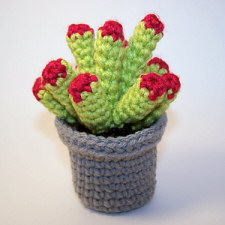 Fatals-attraction & CrochetChrisie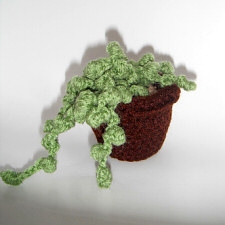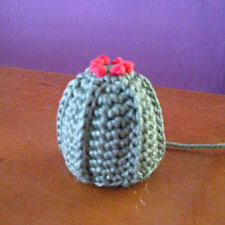 Veggie & CrochtColorJunkie (yet to be 'planted' in a pot!)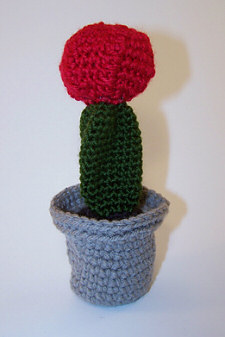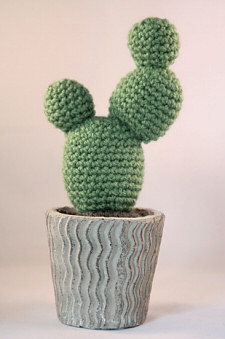 CrochetChrisie & Fatals-attraction
Other singles: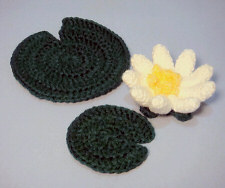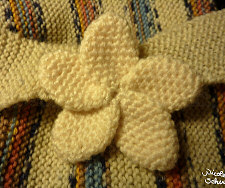 rastakt (water lily) and klopferli (plumeria)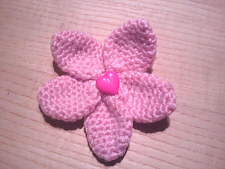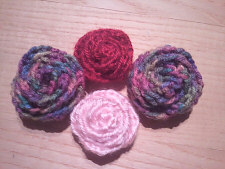 Plumeria and roses by ChefTerror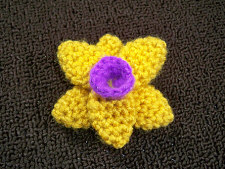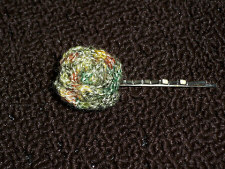 Daffodil and rose hair clip by CranberryAmi
African Violets: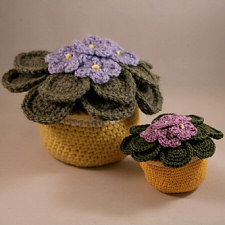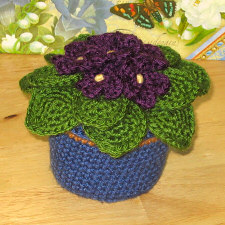 Fatals-attraction & PixyKayte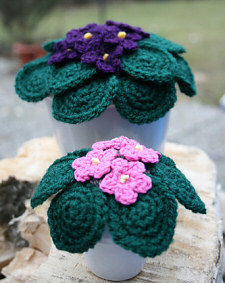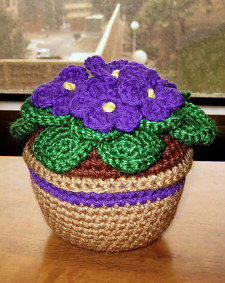 Fatals-attraction & saudistitcher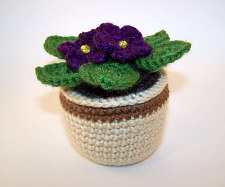 both by CrochetChrisie (those are 2 separate, but matching, plants)
Lucky Bamboo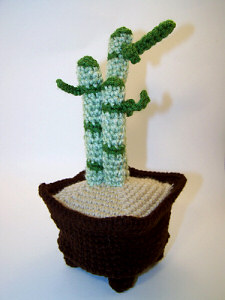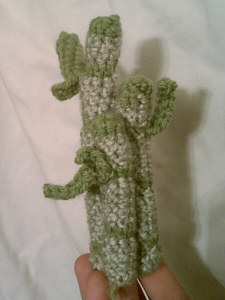 CrochetChrisie & rchlsrsly (still to be potted)
Cactus and Succulent groups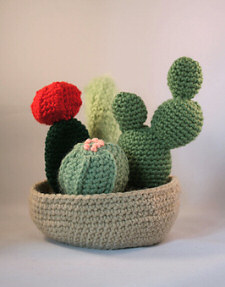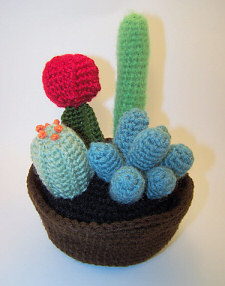 Fatals-attraction & CrochetChrisie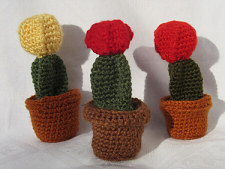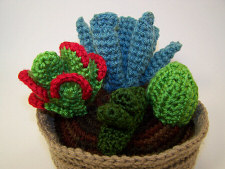 esmerelda62 & CrochetChrisie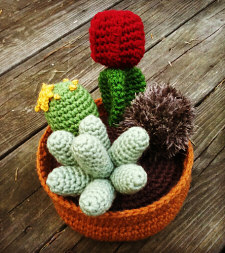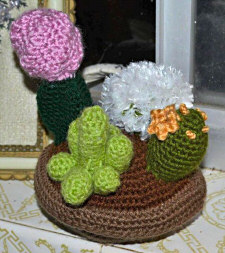 rawrjaimee & Soprefon
Some clever modifications: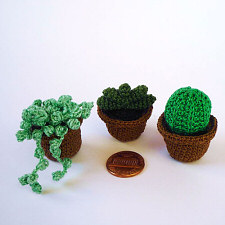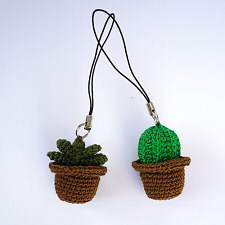 Teeny tiny miniature succulents by Luna1130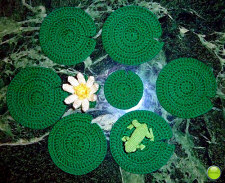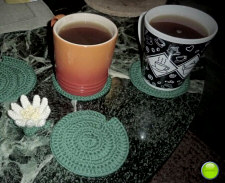 Water Lily coaster set by petrOlly (such a clever idea!) – with a Poison Dart Frog made in green to make him into a regular frog!
And some mega-groups to finish with!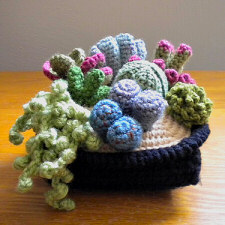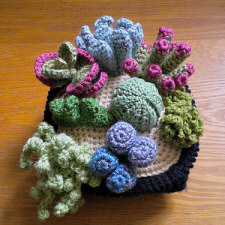 jukatca fitted all 8 succulents into a giant pot (ingeniously made from the large Gift Box pattern)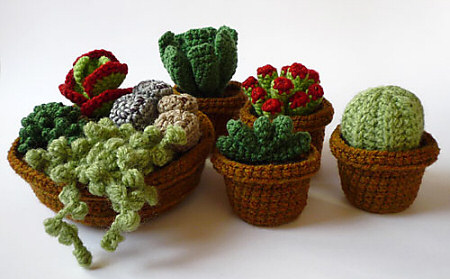 Luna1130 made both pot sizes for her succulent collections…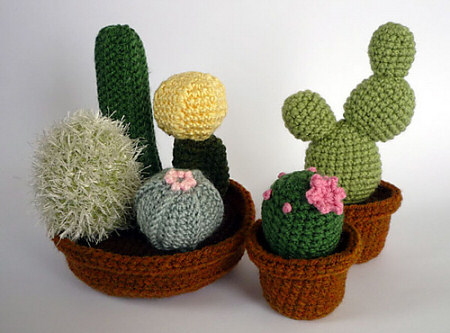 … and did the same for her cacti too!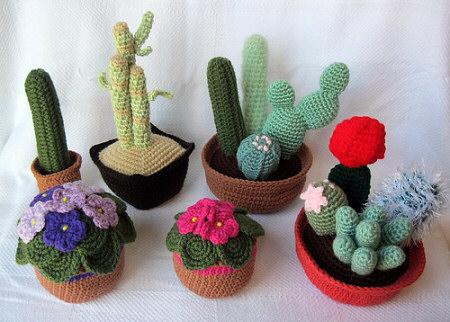 And theMarkofSMB made almost everything on offer – wow!
Looking at all these beautiful plants just makes me smile – I hope it's done the same for you! (If you'd like to make any of the patterns featured in this CAL, you'll find them all under Flowers & Plants in my shop.)
Are you tempted to join in the March CAL? The theme is spring/Easter, and we have a lovely selection of patterns for you to choose from (including the new Baby Bunnies – which is still on special for the rest of today if you haven't picked up a copy yet):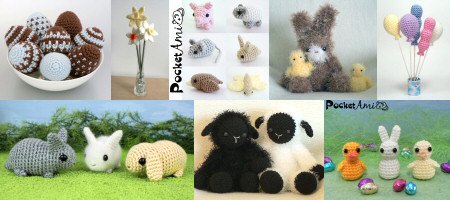 Because of the Easter theme, this CAL will run March 1st – April 8th (Easter Sunday). If you'd like to join in, you can find all the patterns in the Holiday & Seasonal section of my shop, and you'll find the Easter CAL thread in the PlanetJune Ravelry group – I hope you'll join us there! 🙂