Today's PlanetJune Story is from Rita Elenius from Finland. I've heard from several people who've used my Basic Rose pattern to crochet the flowers for their wedding bouquets and boutonnieres, but Rita chose something a little less traditional for her own wedding…
Rita writes:
I just wanted to send a small thank you for the mop top mascot pattern you have made and shared with us all. In Finland we don't yet have that much of amigurumi-culture, so your patterns are a great source of ideas! I first found your lemmings pattern a year ago through a friend, and was ever so delighted, having played the Lemmings-game for hours and hours when I was little.

My wedding was on its way, and we had been trying to think of something to give as wedding favors. When I made a set of Lemmings (pictured above) as a birthday present for my stepfather, the idea of a bunch of little people with all the colors of the rainbow started to grow, and soon I announced to my groom that I would make 80 little mascots for our wedding. At first he was a bit doubtful because of all the work and time it would take, but also excited because he loved the little guys as well.

In the end, the last little person was finished at 6:00 in the morning on the eve of our wedding, after a night of laboring not only by me, but also by my two sisters and my groom. 😀

But it paid off, since the guys were a HUGE hit! Everybody loved them, children played with them, not one was left behind when the night was over. Many of the men put theirs in the breast pocket of their suits, which lifted the spirit even higher!

So, thank you again for your wonderful work and help to us, who want to do, but don't know what or how. 😀
I'm so happy that my design could play a small part in Rita's special day! Imagine the dedication she needed to get 80+ mop-tops finished in time for the big day, at the same time as managing all the other wedding preparations! Rita kindly shared a few of her stunning wedding photos (below) and you can clearly see that it was worth all the effort: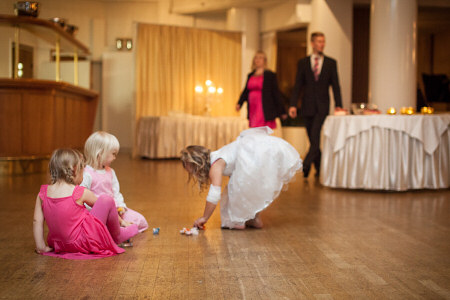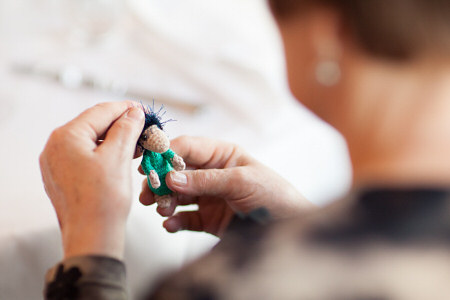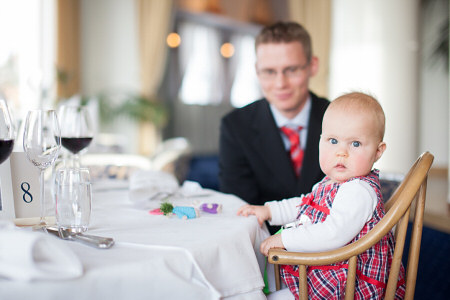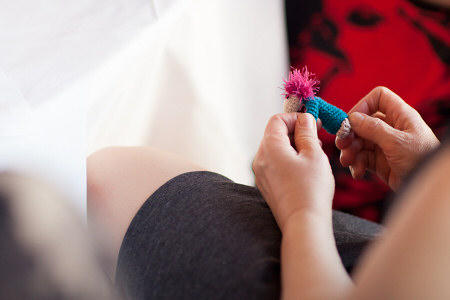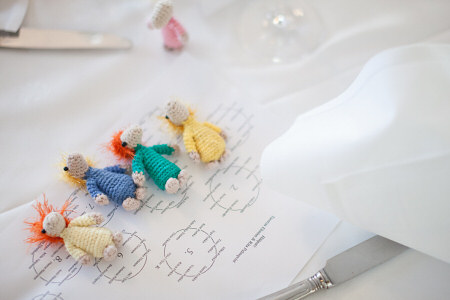 Isn't that just wonderful?! Thank you, Rita, for sharing your story and beautiful photos with us.
(By the way, if you haven't seen my Mop Top Mascots pattern, you might want to take a look – it's a perennial favourite among my donationware designs.)
Do you have a PlanetJune Story you'd like to share? I'd love to hear it! Please email your story to june@planetjune.com, together with one or more high quality photos showing what you've made from PlanetJune patterns. If I choose your story to feature here on the blog, I'll send you your choice of pattern from my shop to say thank you!