Don't miss the launch discount, at the end of this post!
With the winter chill setting in, it's always my ears that feel the cold first. I usually wear a very functional earwarmer – just a shopbought band of boring black insulated fleece – but I really wanted something a bit more stylish to bring some cheer to the season this year. And here's what I came up with – a wonderful cable pattern that looks far more complex than it is!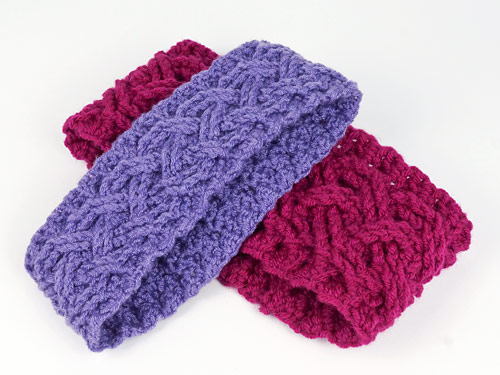 I've given two width options using different yarn weights depending on how wide and bulky you'd like your earwarmer to be, and how quickly you'd like to get it finished (thicker yarn needs fewer repeats!)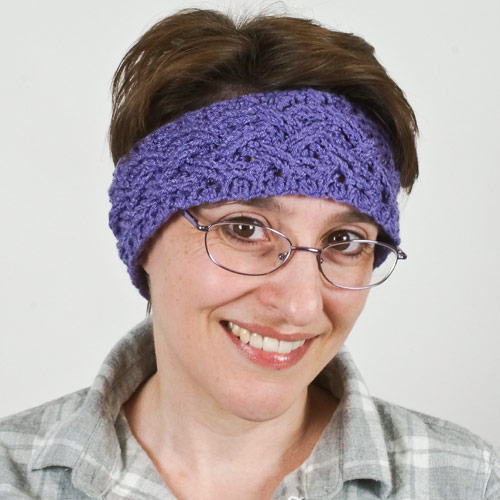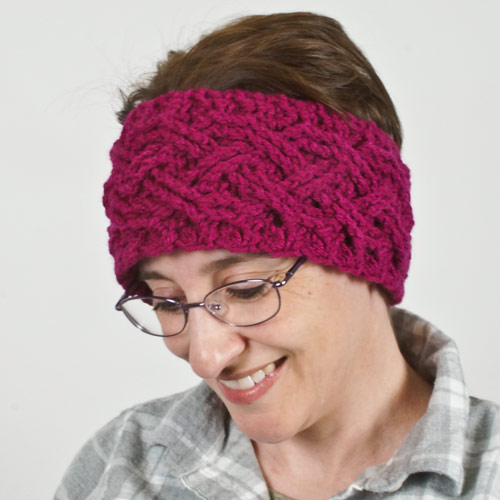 The dense crochet cables make a plush squishy fabric that's great for blocking wind. The edges of cabled panels tend to be gappy, but I've filled those gaps with some hidden stitches with extra squish on the inside to keep you warmer around the edges.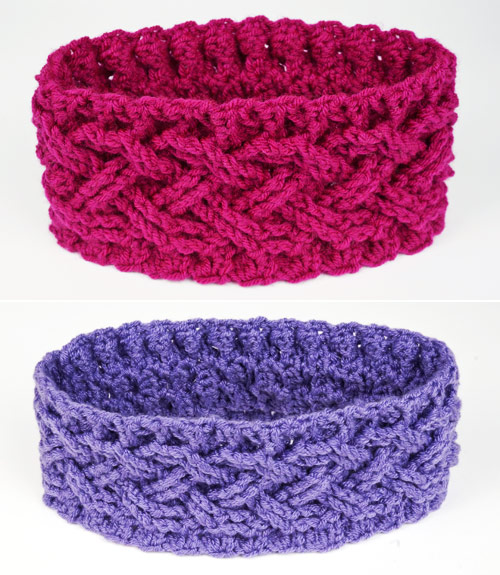 They're only hidden from the outside! You can clearly see those snuggly stitches all around the inside top edge in the photo above.
The worsted weight option can also be worn as a fitted neckwarmer, as shown below. If you want a chunkier neckwarmer, you could upscale it further with a bulky or super bulky yarn to make a wider cowl.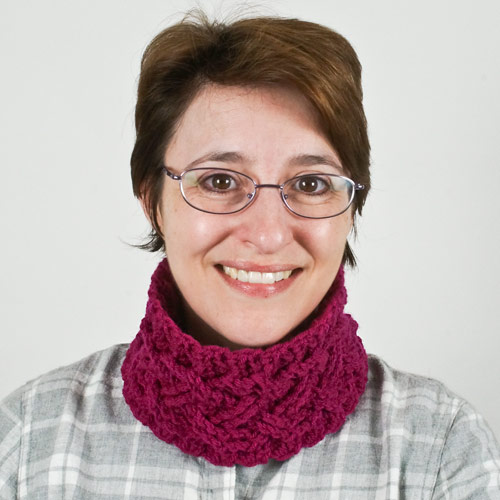 This earwarmer is worked flat and seamed, you can easily customise the fit by working the pattern until it's the desired length. Try it on as you go and check if it's long enough to give a snug fit around your head, or just use my standard measurements as a guide if it'll be a surprise gift for a child or adult!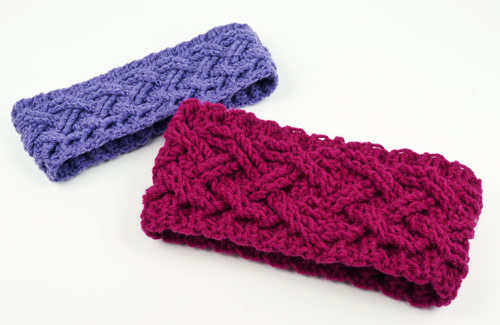 As always with my PlanetJune Accessories designs, the pattern includes full stitch instructions and my tips for all the techniques used, as well as written and charted versions of the pattern.
If you've been nervous to tackle cables, I'll walk you through it in the pattern. There's a 4-row repeat, but every wrong side row is just plain half double crochet, so you only have two pattern rows to remember. After you've made a few repeats, you'll be able to fly through the pattern and make impressive-looking earwarmers for everyone on your list! 
Links and Launch Discount
Ready to get crocheting? You can buy the Cozy Cables Earwarmer pattern individually from my shop, or as part of a Custom Set of any 3 PlanetJune Accessories patterns of your choice.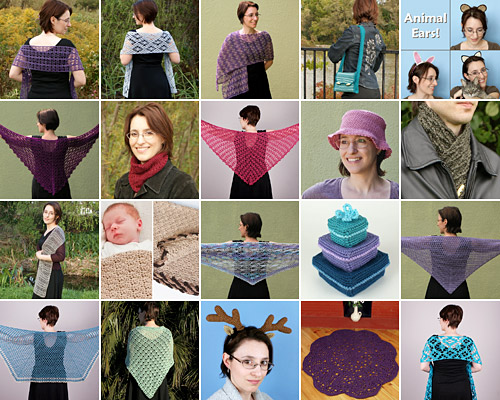 And, for this week only, save 50c on the Cozy Cables Earwarmer pattern by using discount code COZY at checkout. (Valid until Monday November 30 2020.)
Tip: The discount is valid on the Earwarmer alone and the Custom Set including the Earwarmer – so you can save even more by buying the multipack deal with the discount!
Or, if you're not ready to buy just yet, please heart or queue it on Ravelry so you don't forget about it:

If you're planning on making one (or more!), please join the PlanetJune End of Year 2020 CAL – I'd love to see your earwarmers, and you'll be entered in the CAL contest! Join us in the PlanetJune Ravelry group (or click here for full details of the CAL, including non-Ravelry entry option) 🙂
---
I do hope you'll enjoy this pattern as much as I've enjoyed designing it. I've been wearing my earwarmers out in the snow already this week, and I can report that they're keeping my ears and forehead toasty warm, even when my cheeks are freezing!