I'm still concentrating on nursing myself back to health at the moment, so I can enjoy the upcoming Christmas summer holiday (the advantage of living in the southern hemisphere!) and have a fresh start in 2015.
Taking this time off to rest was a very hard decision to make – especially at this time of year: the best time for doing business – but as I slowly inch back to my normal self, I know it was the only choice I could have made. Thank you all so much for your messages of support on my last post (and on Facebook and by email) – they've meant so much to me in this very frustrating time.
Now I'm finally starting to feel a bit better, and I have some fun news to share…
Crochet Award Nominations
What a lovely surprise to discover I've been nominated for three Flamies: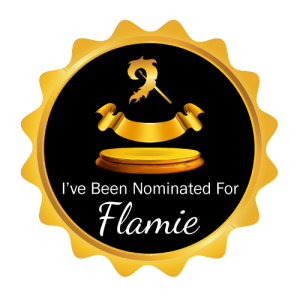 Please cast your vote now for your favourites in crochet – you don't need to make a choice for every category, just the ones you care about.
(And I'd be very happy if your choices include me in the above categories!)
Fan Mail!
Today I received an amazing surprise in the mail: Monica (MagicalAmigurumi) made me a mini-me using the Girl pattern from my CIG to Amigurumi with some clever mods – she's the spitting image of me, even down to the miniature glasses and a tiny version of my Lacy Bobbles Cowl. Isn't she great? I feel like a superstar now 😀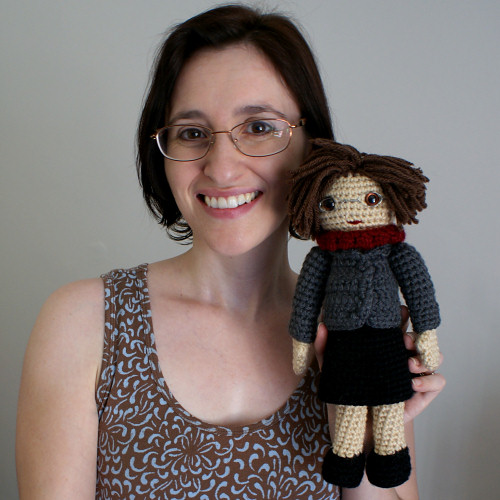 me and my mini-me from Monica
ServInt Spotlight
And, just in case my head hadn't already got big enough, my excellent webhost, ServInt, just featured PlanetJune in a spotlight on their Facebook page. (FYI, if your traffic has outgrown your shared hosting, I highly recommend them for a fast, reliable, easy-to-upgrade server solution.)
Review and Win contest
You're automatically entered in the next monthly draw every time you write a review for a PlanetJune pattern you've enjoyed – and you'll also be helping future customers make an informed decision about patterns they are considering buying.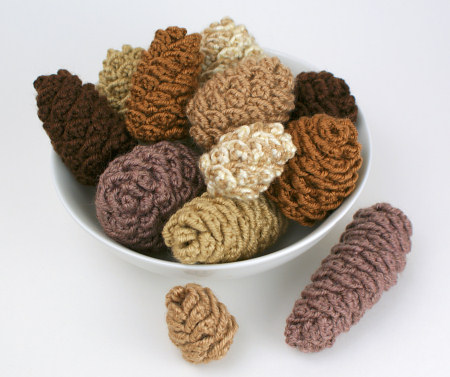 By complete coincidence, November's winner is Andrea M's review of my Flamie-nominated Pine Cone Collection:
I just downloaded the pattern on Saturday and made 7 cones over the weekend, they are totally addictive! They are really a lot of fun and this is a very versatile pattern that generates all possible sizes of cones. I will make dozens for gifts and decoration this year, four weeks to go!
Very well explained tutorial with helpful photos and a lot of good tips. Love it, June!
Thank you, and congratulations, Andrea – I've emailed you to find out which pattern you'd like as your prize!
Now I'd better get back to resting and knitting and listening to audiobooks, and trying to ignore that persistent voice in the back of my head that's telling me I really should be working. This recovery is a slow process, but now I think my health is actually improving, I'm going to enjoy relaxing and taking it easy for a while longer…