We had to say our final goodbye to our beautiful cat Maui this week.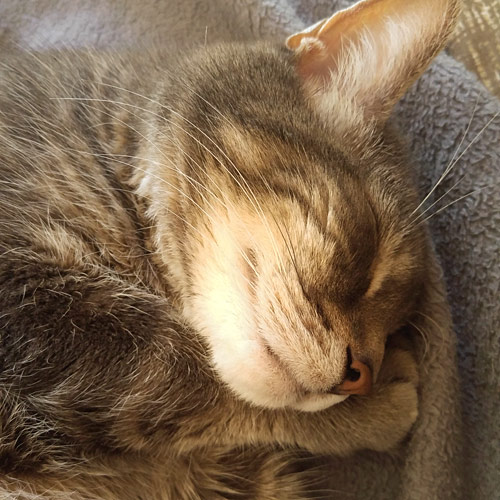 Although we knew it was coming, we're still completely devastated to have lost our boy, and I know that many of you have got to know and love him over the years too. If you've been following me for any length of time, you'll know that Maui has been a huge part of PlanetJune – he's been my assistant, supervising my work, since the very beginning. And, of course, there would be no AmiCats designs without Maui as my muse!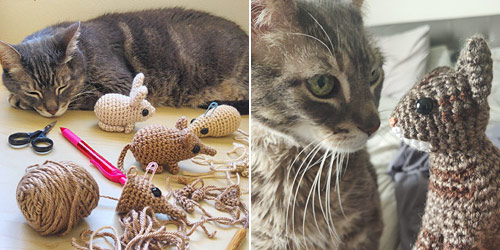 But let's try not be too sad – Maui has lived a long, happy and adventurous life, and we're so grateful to have been with him for so long and to have so many beautiful memories. I'll share a few moments with you today.
---
We adopted Maui from a shelter when he was a year old. When we adopted him, he was a very sweet but independent boy – he didn't get along with other cats, which was perfect for us. He was always reserved with new people, but he adopted us right back immediately, rubbing around our ankles and purring as soon as we got him home.
He loved watching our birdfeeders out of the window, and the local squirrels loved to tease him through the window!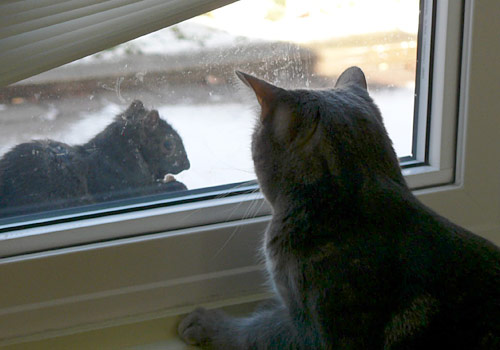 Whenever we left the house, he'd sit in the front window and watch us go – it was so cute to see his little face in the window.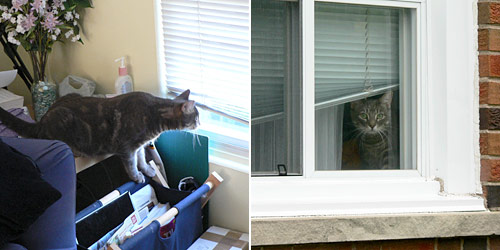 Once he realised we'd be together forever, he mellowed and relaxed, and his favourite pastimes were sunbathing and snuggling with us.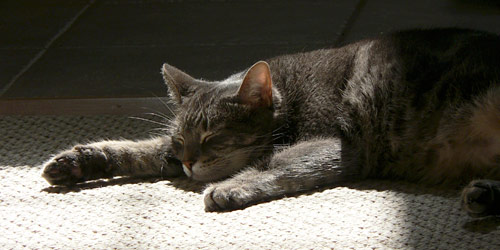 And also eating… He really loved his food, and he was so smart that he figured out how to get his paw up into his feeder and sneak extra food. We had to change his feeder for a Maui-proof one eventually, so he didn't get too fat!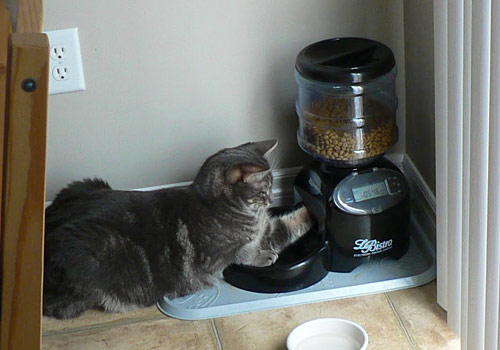 Maui was our constant companion through 6 house moves and two moves halfway around the world and back. He was so strong and brave, and adapted quickly to every change – all he needed to be happy was to be with us.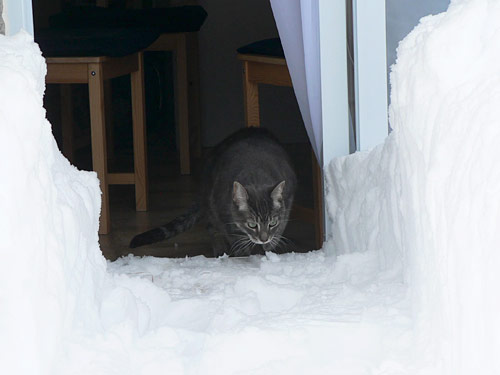 checking out the snow in Ontario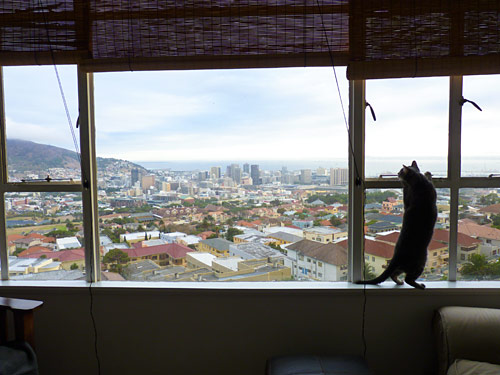 checking out the view of Cape Town
Maui always loved the toys I made for him – you may remember seeing some of them here over the years (fuzzball and mouse, crinkle ball, cardboard scratcher, fishing toy). The lovely mouse I sewed for his third birthday in 2007 was his favourite and longest-lasting toy – it lost the felt ears after a year, but apart from that it's still in one piece today🙂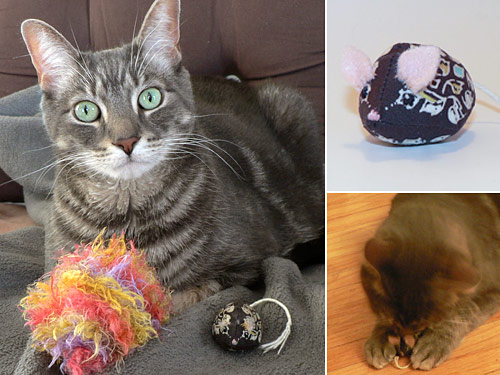 And he somehow knew the difference between his toys and my yarn and amigurumi and never, ever tried to mess with my yarn!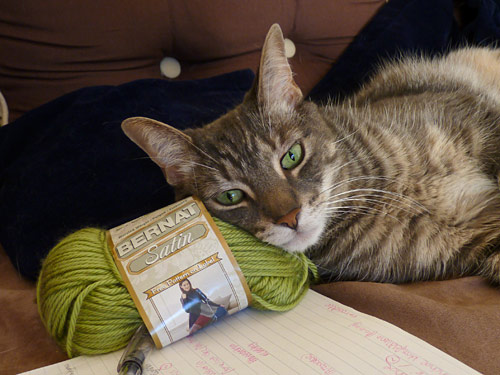 When we added Maggie to our family in 2020, Maui took it in stride, as always. We bought him a cat tree so he could have a safe place to relax, and he loved curling up in there to survey the world or snooze the day away.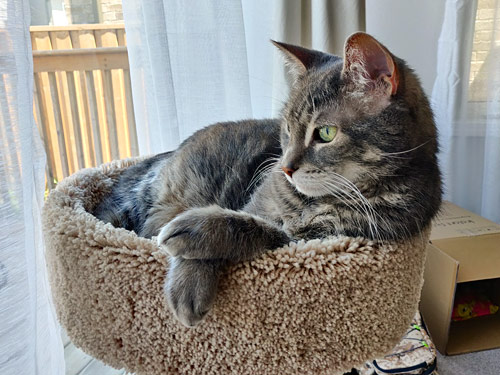 Maggie loved her brother and often slept at the foot of the cat tree to be close to him. They definitely treated each other like family, and they had lots of contented times sunbathing together on the rug by the window.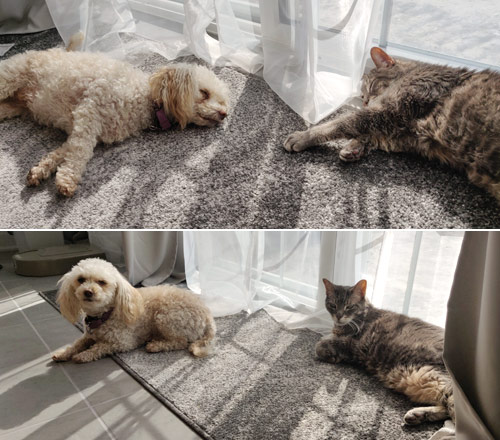 Maui has been a huge part of our lives for so long, and although the last few months of his decline have been heartbreaking, we had 16 amazing years of love together that I wouldn't trade for anything.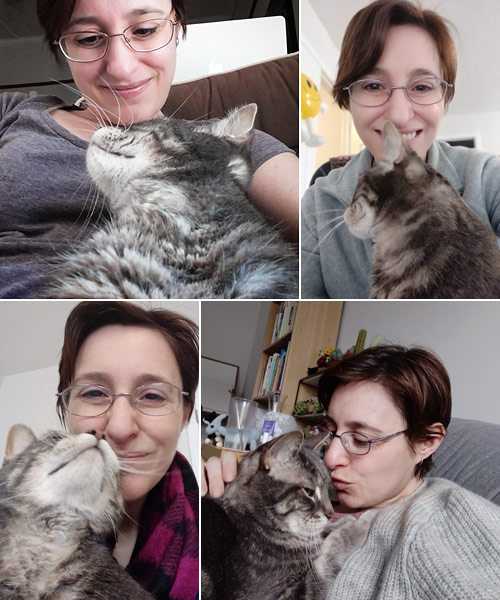 His loss leaves a huge hole in our lives, but we'll try to follow his example: to be strong and brave, adaptable, and always make the best of any situation.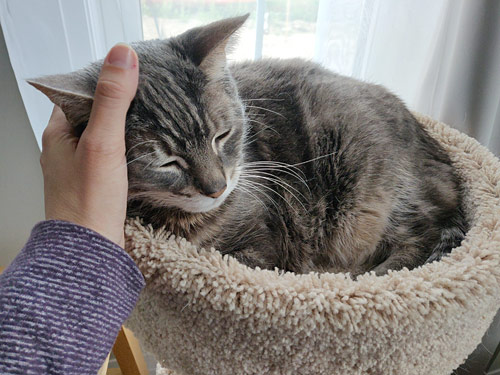 Rest well, dearest Maui. You'll always be with us.