Introducing the next addition to AmiDogs Set 3: a Corgi!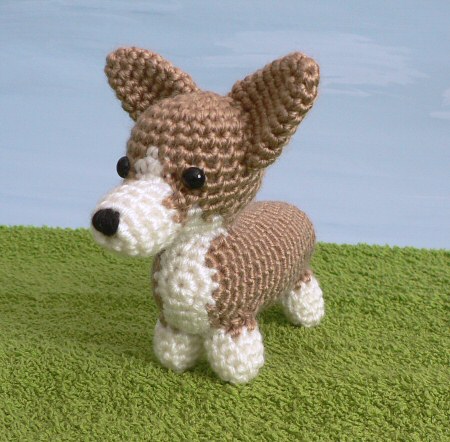 While researching the breed, I discovered there are actually two breeds of Corgi. The Cardigan Welsh Corgi is larger and has a long bushy tail.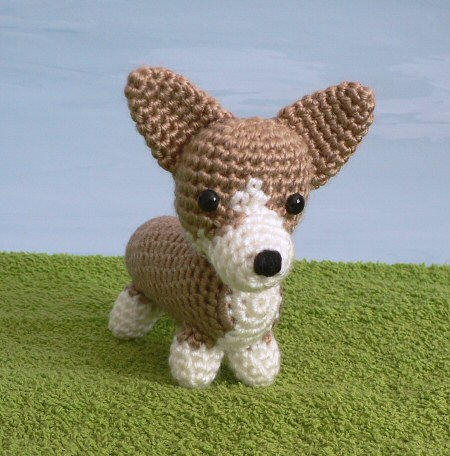 The smaller Pembroke Welsh Corgi has a foxy appearance and no tail! I chose to make this variety 🙂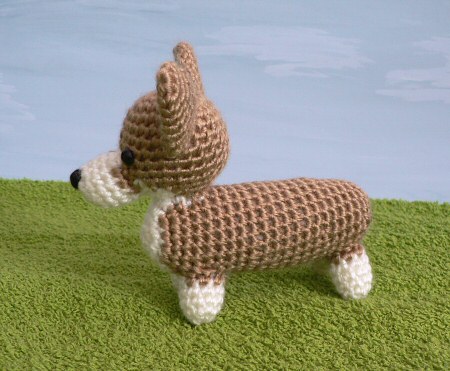 Queen Elizabeth II keeps several of these little corgis. I wonder what she would think of my crocheted version…
UPDATE: Looking for the pattern? You can find the AmiDogs Corgi crochet pattern in my shop.