When we were young, my sister and I got a baby guinea pig each as our first pets. Our guinea pigs were very special. Fluffy developed really cool long fur as she grew up, and Cinnamon developed a big fat tummy, which quickly turned into three more baby guinea pigs! So we ended up with a family of five: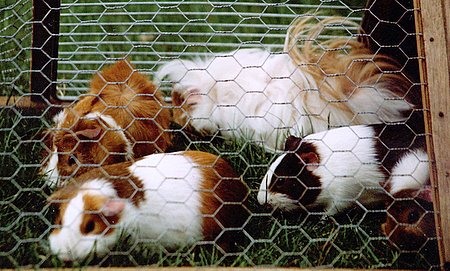 L-R: Brown and Fluffy (back) Cinnamon, Panda and Maxine (front)
I've always wanted to make something as a tribute to them, so I've been stealing moments (in between packing and organising for the move) to design my own crocheted guinea pig: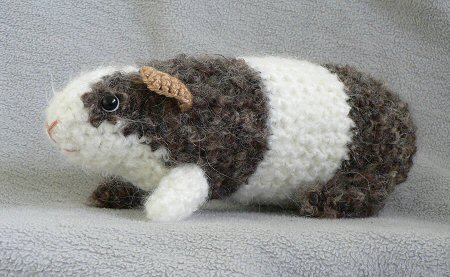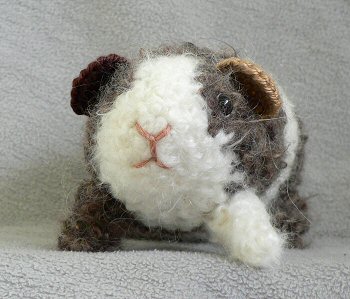 Up next, a longer-furred companion for this one, and then I'll publish the Fuzzy Guinea Pig pattern. Or actually, next I should probably concentrate on moving house, and then I can start thinking about the second guinea pig!
UPDATE: Looking for the pattern? You can find the Fuzzy Guinea Pig crochet pattern in my shop.