Ever get that feeling where there is so much you want to do, and not enough hours in the day?! I just found out from Drawspace that this coming Saturday is Drawing Day 2008. It's been years since I've drawn anything, but this is really tempting me to get some pencils out and have a go…
According to the website, "Drawing Day is a worldwide drawing event encouraging everyone to drop everything and draw for the sake of art. The internet is an open canvas. Help us create 1 million drawings online this day and boost online art communities."
I used to be able to draw (at a very, very slow speed):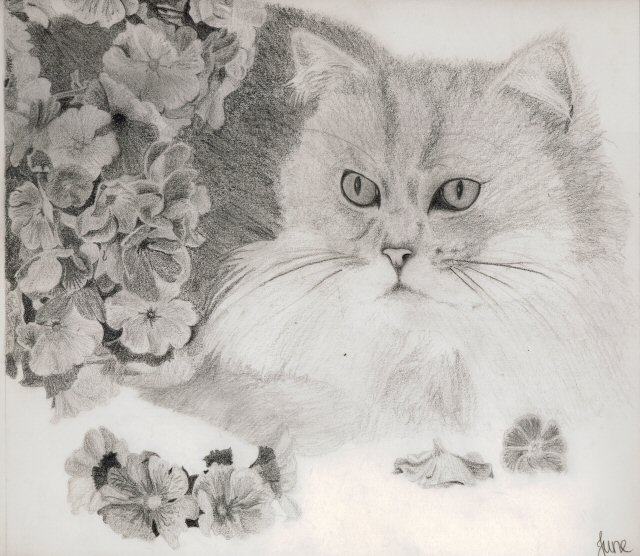 I drew this cat in 1992… 16 years ago?! How old do I feel now…
There's more of my old stuff in the Gallery if you're interested.
I wonder if I can still even do it?! I really want to try, and Drawing Day seems like the perfect excuse! Anyone else interested?