If you've ever considered upgrading your craft/design hobby into a business, this post may offer an interesting insight, as I'm now both a professional designer in one field (crochet) and a hobby designer in another (knitwear), so I can speak to both sides of this.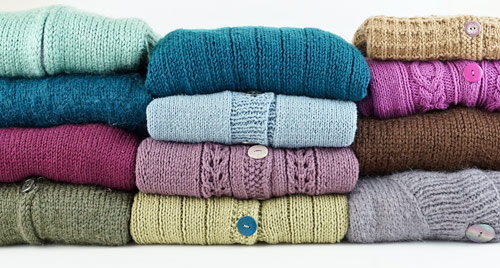 My Hobby/Pro Designer Experiences
I'm really enjoying my journey as a knitwear designer – I get to design, make and wear my own clothes, and that feels like a pretty amazing process. Every now and then, I feel a little wistful that I'm not parlaying my designs into a new income stream by selling patterns for my sweaters. It may seem like an obvious next step, but there are many reasons why I don't want to do this.
Knitting is my hobby. I enjoy doing it for relaxation in between my crochet designs. I like making clothes for myself, that fit me and in colours I'll wear. I can take months or years to finish a design and it doesn't matter. If something isn't perfect I can fudge it to make it good enough to wear.
Crochet is my business. It's how I earn my living. I enjoy the challenge of developing new designs – and I love the things I design! – but there's always a voice at the back of my head thinking 'How well will this translate into a pattern? How can I explain this technique? Can I simplify anything to make it more enjoyable to crochet?' Every new design has to be as good as I can possibly make it, and, while I never hurry an individual design, there's always pressure to have regular new pattern releases, to keep PlanetJune in people's minds and keep my business going.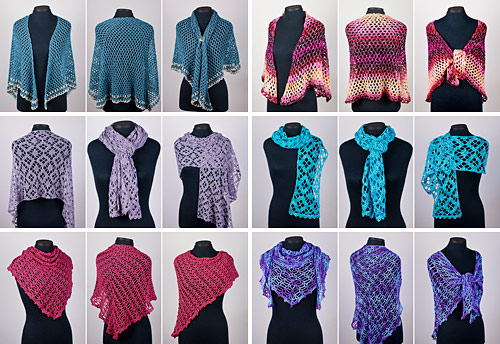 Support. I've built an extensive website full of tutorials to help crocheters successfully follow my patterns. I don't have the time or inclination to do that for knitting techniques. At best, I could provide links to other sites that offer tutorials, and that's not the level of service people expect from me.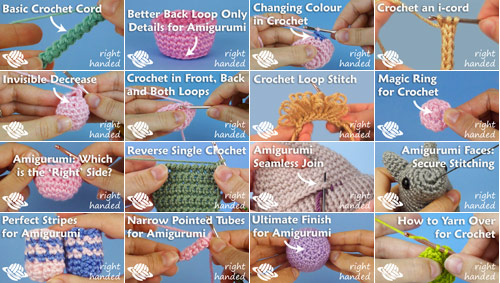 Fitted garments. I intentionally don't design fitted garments in crochet. When I design and knit clothes for myself, I make them to fit me (short and pear-shaped). There are so many different body types and shapes, and it's important that your clothes fit your shape as well as your size, or they won't look or feel good on you. And I love making knitwear for myself that makes me feel good when I wear it!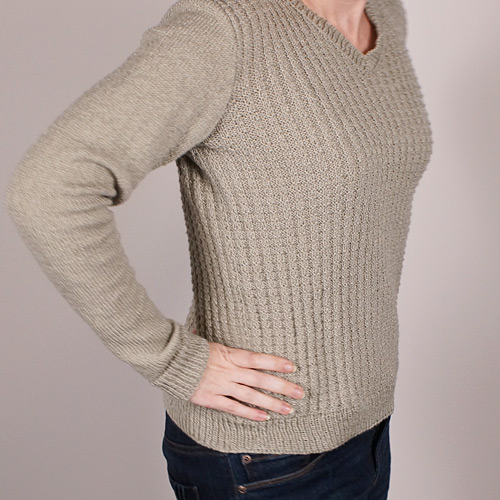 If I designed a (knit or crochet) garment in the style I like as a pattern for sale, I'd have to:
design it for 'standard' body measurements
make a standard-sized sample (that wouldn't fit me well!)
find a 'standard' shaped lady to model it for the pattern photos
either accept that 'non-standard' bodies (i.e. most people!) won't be 100% happy with the result of my pattern, or offer extensive customization advice for how to modify the sizes to fit your own shape
The other option would be to change my design style to create very simple, non-fitted, rectangle-based garments that will work for most people as-is, but that's not a style I'd enjoy either making or wearing. (There are also plenty of designs like that already, so I probably wouldn't even make any money from trying to sell something I didn't want to make in the first place!)
My Decision
I'm sure there are many more potential difficulties I haven't even thought of, but just these few are more than enough to keep me from starting down the path of publishing my knitwear designs.
I know I don't have time to start a parallel second career, and certainly not to run a knitwear pattern business with the level of quality and support that (I hope) people have come to expect from PlanetJune.
So, at least for the foreseeable future, I'm keeping my knitting (and garment design) on a purely hobby level. But I do love sharing what I've made, and I hope my projects will inspire others to try knitting (or crocheting, or sewing) a garment. It's a very empowering feeling to be able to make your own clothes, and so satisfying when you get it right and it actually fits!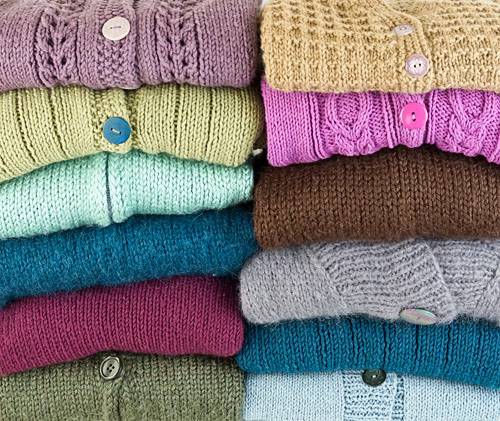 Hobby or Business?
Finding a way to make a profitable business from your hobby may sound like a dream come true, but it has the potential to suck all the joy out of your hobby, and, at best, it permanently changes your relationship with your craft.
I'm endlessly grateful that I've been able to build a successful business from my crochet designs. I try to keep innovating and developing new techniques to keep my designs fresh and exciting – both for my customers, and for my own enjoyment and improvement in my craft!

But, even so, I do sometimes miss the freedom of being able to create more complex crocheted art pieces that wouldn't make a good pattern. Keeping my knitting as a purely creative outlet, with no motive other than making things I want to make, has given me that freedom back. It's a way to balance the pressure of creating for my business with the joy and relaxation that only comes with making for fun.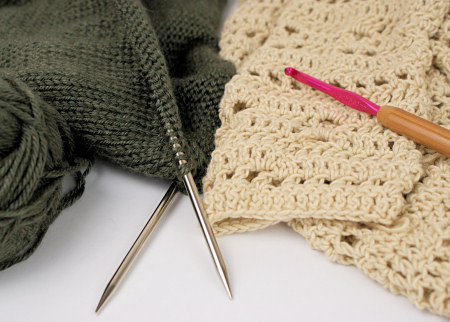 So, the moral of the story is: there's no right answer as to whether you should try to turn your hobby into a money-making venture:
A hobby gives you complete artistic freedom, relaxation, enjoyment, and personal satisfaction.
A business reduces all those things in exchange for the possibility of success: happy customers, recognition, more financial freedom, etc.
Having a hobby can give you a release from the stresses of everyday life. Turning it into a business adds to those stresses, but if you're willing to put in time, hard work, and the determination to keep going even when you don't feel like it, turning your hobby into a business can be very rewarding.
Or you could keep it more casual – instead of aiming to start a serious business enterprise, you could have a 'hobby business', where you sell a few things you've made to pay for your craft supplies etc, but don't try to scale it up into a full-time business.
On the other hand, there's a lot to be said for the pure joy of making just for fun! Maybe you should keep your craft as a hobby, like my knitting- it's important to protect the things that make you happy. 🙂
---
So, what's your experience? Have you ever considered turning your hobby into a business? Have my words made you think about doing (or not doing!) it? Or have you already tried, and how did that change your relationship with your hobby?
I'd love to know! Please leave your thoughts in the comments below…