Before we go any further: don't panic! This is not the start of a shift away from crochet and into knitting patterns – it's just that my Poinsettia ornament happens to be knitted this year. As with my other Poinsettia designs, I'm making it available as a donationware pattern. Although I'm not ruling out the possibility of publishing other knitting patterns in future, it's not part of my current plan 🙂
As you may remember, I have a little Christmas tradition of crafting a new Poinsettia ornament every year, and, although I've been madly busy this year, I've managed to squeeze in another poinsettia design so I can keep up the tradition. Now I've been doing this for 8 years, I have enough poinsettias to decorate a small tree! And that's exactly what I've done for my Christmas decorating this year: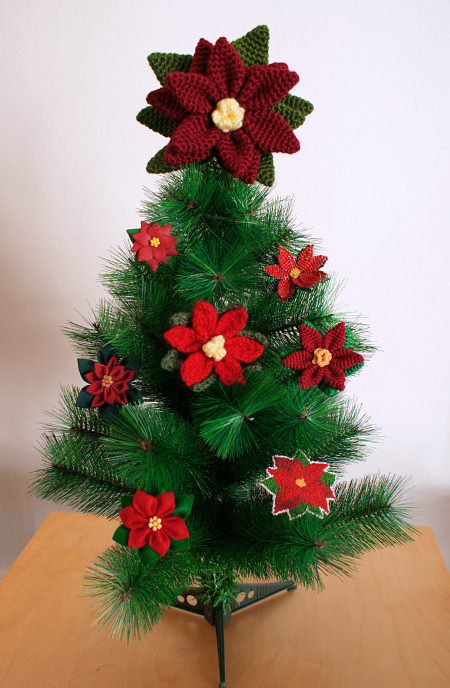 My poinsettia tabletop tree! Can you spot the new addition?
Here's a closer look at the PlanetJune Poinsettia Collection to date: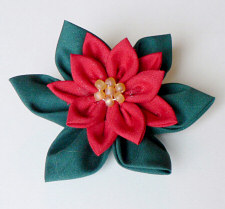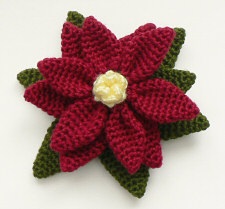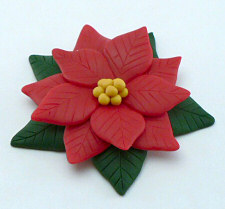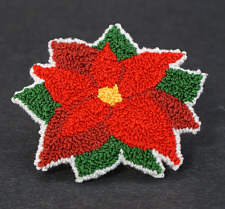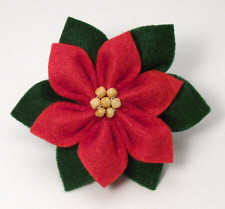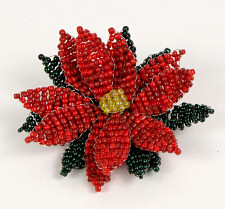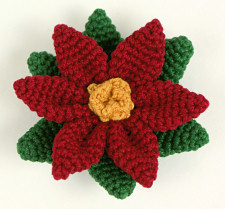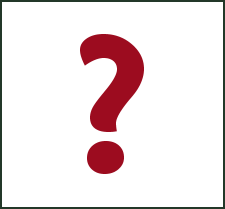 Top (L-R): 2006 kanzashi poinsettia; 2007 crocheted poinsettia 
2nd Row (L-R): 2008 polymer clay poinsettia; 2009 punchneedle poinsettia
3rd Row (L-R): 2010 felt poinsettia; 2011 beaded poinsettia
Bottom Row: 2012 thread crochet poinsettia; 2013 …?
(You can find all my Poinsettia designs as PDFs in my shop, or use the links above for the free online versions.)
And now for the 2013 PlanetJune Poinsettia: the knitted poinsettia!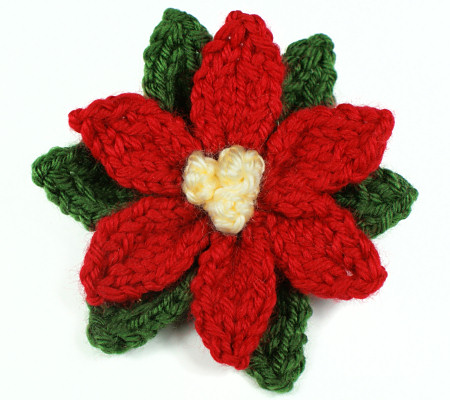 As I've been teaching myself to knit over the past couple of years, a knitted poinsettia seemed appropriate for 2013. This is a very simple pattern, provided you know how to cast on, make knit and purl stitches, and increase and decrease. If you don't already know how, this is a nice small project for learning those skills! (And, although teaching you to knit is not something I can take on, there are many good books and tutorials, and I've linked to my favourite online tutorials in the pattern.)
I know we're only a week away from Christmas, but this really is a speedy pattern, so I hope you'd like to try knitting one of your own – the link to the free pattern is below, and, as always, if you choose to thank me with a donation, you'll get the handy printable PDF version 🙂
Go to the Knitted Poinsettia pattern >>
* * *
PS – I've just finished my book – yay! – and I'm going to take a much-needed break for the next few weeks. I'll just be popping in for minimal maintenance on PlanetJune stuff, so please be patient if I don't respond promptly to your emails etc. I'll be back with exciting new things once I'm completely rested. In the meantime, I hope you have a wonderful festive season!