This is my entry for the December One Hour Craft Challenge (a lovely brooch or boutonniere). I thought with Christmas approaching, I'd try making a poinsettia flower using the tsumami techniques I started learning last week. I tried making up some different folds for this one, and used fabric glue and sewing to assemble the flower from 10 separate petals and 6 leaves.
Here's some poinsettia trivia: the red "petals" are actually modified leaves called bracts; the actual flowers are the little yellow bits in the middle.
Oh, and here's my tsumami poinsettia (ruler included for scale; click for larger image) – what do you think?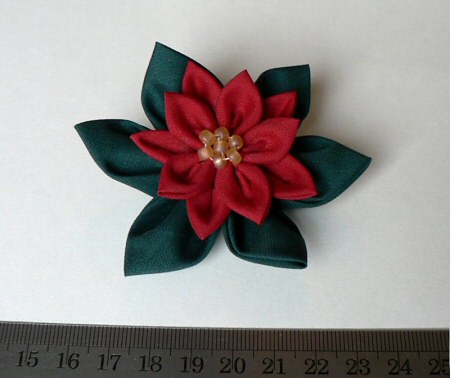 PS – See the comments below for brief instructions on how I made this ornament!