This post is long overdue, but I haven't been able to face the thought of wearing alpaca in summer in Africa, so all my knitting posts have sat waiting for photos! But better late than never, it's very cold here now, so it's the perfect time to start photographing (and wearing!) my knits. There'll be a few more of these posts coming soon – I have lots to catch you up on…
This is sweater #9 of my 'learn to knit by making a dozen self-designed sweaters' project. (Here are links to #1, #2, #3, #4, #5, #6, #7 and #8, if you'd like to see my progress.)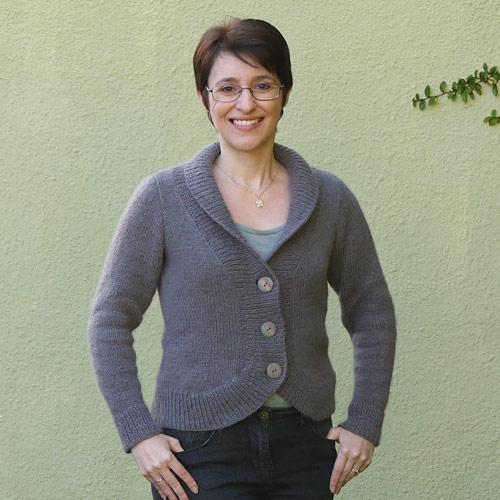 With a basic pullover out of the way, I felt ready to try a slightly more ambitious design. I envisaged a circle-front cardigan with a cosy shawl collar, made in the same dreamy KnitPicks alpaca yarn I used for sweater #3, but with the benefit of both more knitting knowledge and more knowledge of how the yarn behaves.
I considered a patterned stitch, but the fluffiness of the alpaca would mask the stitch pattern, and I didn't want to distract from the dramatic shape, or make life too difficult for myself. So I kept the body of the cardigan in plain stockinette, but with interior shaping to keep the silhouette from being too bulky.
Keeping track of the curved front edges, the interior shaping, the armholes and the V neck would have been tricky, so I tried working both fronts at once, in the same way as I've seen people knitting two-at-a-time socks: you have both on one circular needle, and knit the same row of each before moving onto the next row, so they always turn out exactly the same. (Definitely worth remembering that technique – it works well.)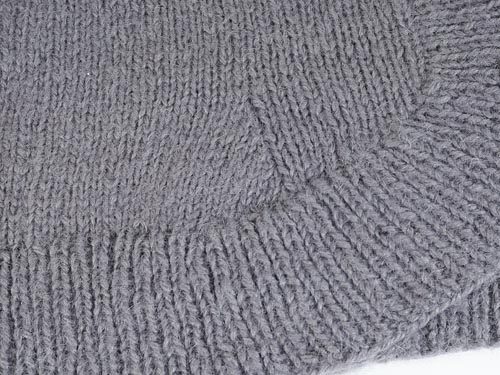 I seamed the fronts and back together and then added a 3″ deep ribbed border all the way around the cardigan. I guesstimated pickup rates for the different areas and kept my fingers crossed that I'd crammed in enough extra stitches around the bottoms of the curved front to allow the finished border to lie flat – I didn't relish the thought of frogging 3″ of fluffy alpaca!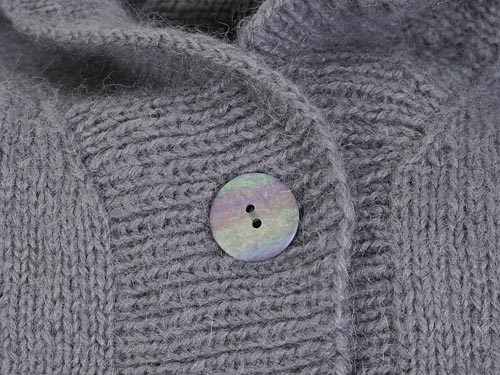 But it all worked out first time, and I remembered to also add three buttonholes at appropriate points (to fit these beautiful large pearlescent buttons I'd been waiting for the right project to use), and an extra 3″ of short rows to form the shawl collar.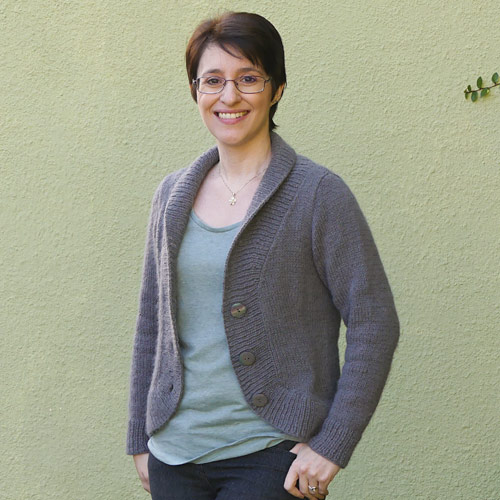 This design felt like an ambitious gamble for me, but the end result is cosy and fitted and almost exactly as I'd imagined it. Mission accomplished – I'm so excited with how this all came together!