I'm so happy to see punchneedle embroidery starting to get more popular (finally!) and thought it was about time I dust off my needle and start some new embroideries of my own. Although it's mostly the large rug-punch style that's trending right now, it's miniature punchneedle embroidery – worked with a smaller tool and standard embroidery floss – that I've been enjoying for almost a decade.
Punchneedle really is the easiest form of embroidery – you can draw any shapes on your fabric and fill them with punched loops of colour just like a paint-by-number painting!
And now here's the PlanetJune logo, punchneedle style!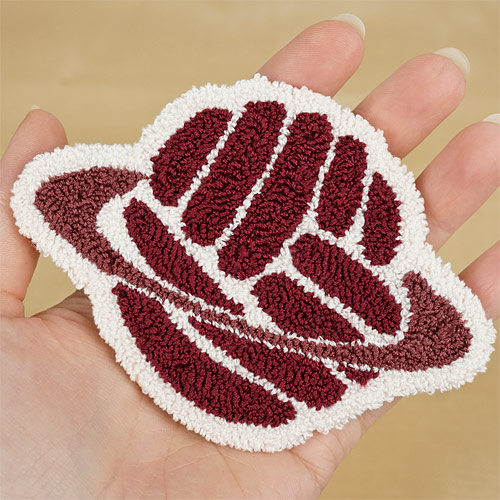 I love the depth that the looped stitches give to the finished piece, don't you?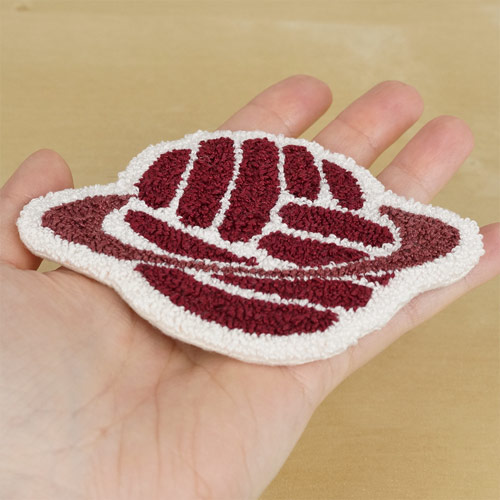 I thought you might like to see a little look at the process!
This is the back of the embroidery, and the side that faces you while you punch. You can see it looks like rows of straight stitches. Here, I've finished all the red but I've only done about half of the white areas: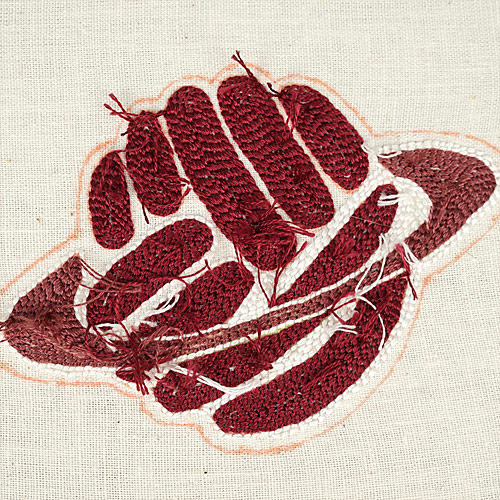 From the front, you can see the nice even loops that are formed by the punchneedle tool as you punch. The loops are so dense that you can't even see any spaces in the upper half where the white will define the red sections. But that will all change soon…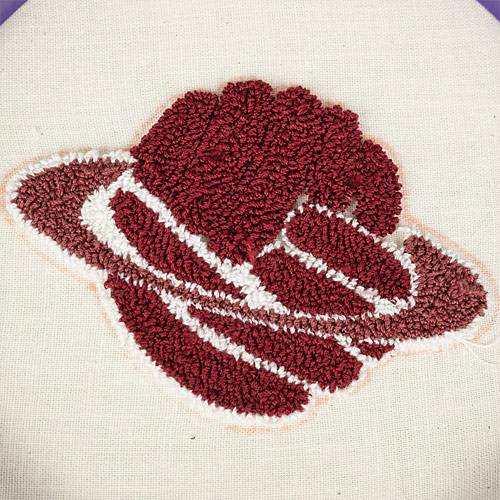 After punching the rest of the white stitches and the finishing steps to tidy up any loose threads and messy stitches, here's the result: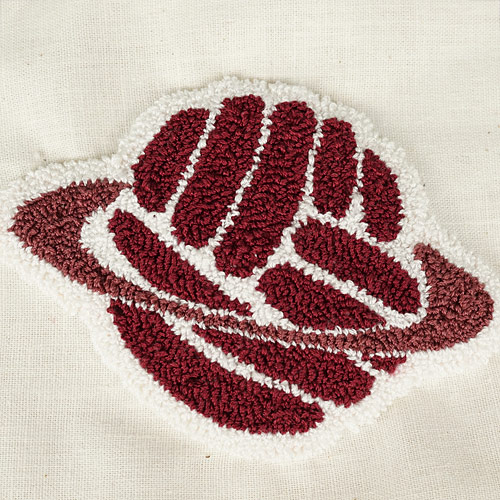 And then the final step – it's basically finished, but, at this stage of a punchneedle embroidery, you can choose what to do next depending on what you want to do with the embroidery.
You could keep it attached to the backing fabric as in the photo above and frame it like that, fill in the backing fabric with more colours and/or patterns to fill the hoop and use the hoop as a frame, square off the embroidery with more stitches and then frame it, turn it into an applique to attach to something else… Lots of choices!
I decided to mount my logo on a felt backing and cut it out so it became a free-standing ornament: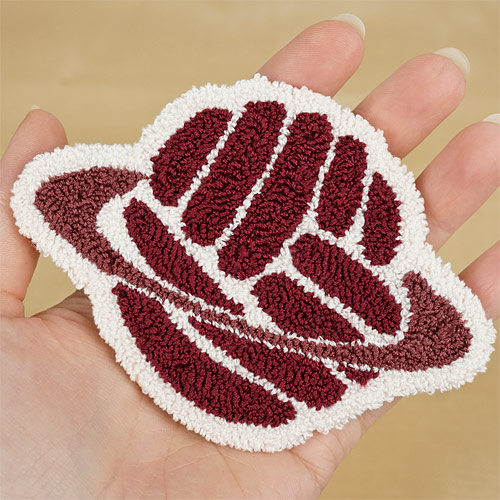 Isn't it cool?
Next, I think I'll return to my punchneedle butterflies project – I want to make a beautiful Monarch to commemorate my return to Canada!
---
If you'd like to learn more about punchneedle, see my Punchneedle info pages.
And if you're ready to get started, my ebook, The Punchneedle Handbook: Miniature Punchneedle Embroidery Basics & Beyond, walks you step by step through the entire process of miniature punchneedle embroidery, from selecting tools and materials, to how to punch correctly, and the all-important finishing steps for perfecting your finished embroideries. It's available in two versions, for right- and left-handers, so you can see step-by-step photos that show you exactly how you'll be punching.
Have you tried punchneedle embroidery yet? If not, I'd love to help get you started with this easy and satisfying craft! If you have any questions, please feel free to ask them in the comments below 🙂