Don't forget to enter the contests at the end of this post!
Year 4 Review
The PlanetJune craft blog will be 4 years old tomorrow. It's hard to believe it; every year has flashed past so quickly! So what exactly have I been doing with myself for the past year? I've:
That last item was the biggie that's occupied most of my time since last summer; writing a 200-page book is no easy task. But it's finally finished and I can't wait to be able to see the finished book when it's released in October!
Tiny Acorns…
I thought I'd take a step back and return to the first post I ever published on this blog (reproduced here in its entirety):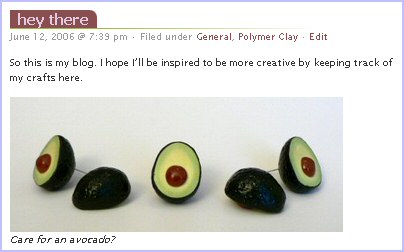 The tiny acorn that became PlanetJune…
When I started PlanetJune, I had a small goal – to inspire creativity by keeping track of my crafts on the blog. From that one small goal I've:
Met the most amazing and inspirational creative people
Developed the confidence to start designing patterns
Become an artist and a teacher
Written and illustrated my first book (with a second book on the way)
…and, in only four years, turned a little crafty hobby into my full-time occupation – something I would never have dreamed could occur when I first set out on this journey. They say to dream big, but dreaming small and having the reality exceed your wildest expectations is pretty special too!
Where Next?
That's not to say I'm at the point I'd like to be with my business and my creative career. My goal for the coming year is to build my business to the point where I no longer have that niggling feeling that I should really go and get myself a 'real' job – a feeling that comes down to the grim reality of earning enough money to continue to support myself. I'm paying my own way at the moment, but I'm far from earning the salary I used to make pre-self-employment. And that's okay: I've changed my lifestyle too; I no longer buy clothes I don't need or DVDs I'll never watch. I don't have any expensive hobbies, and my craft purchases are all business expenses! I do what I love, and I love what I do.
But, to continue to succeed I need to grow and expand the business. I wish I had a crystal ball: I have a lot of exciting ideas, and it's hard to know where I should invest my time. It'll be interesting to see where I am by my 5th blogiversary!
Contests
You, my readers, have given me so much support and encouragement along this journey so far, and so I'd like to give something back! I'm running 2 contests:
Win any single pattern (your choice) from my store. (FYI, each PocketAmi set counts as one pattern.)
Win one of my exclusive Detail Stuffing Tools – a must-have for stuffing amigurumi or small plush toys!
To enter, leave me a comment on this post, including:
Your choice of prize – type TOOL or PATTERN
Tell me something, e.g. a suggestion for a future design, something you'd like to see on PlanetJune, or a suggestion for how to take my business to the next level. Anything goes – I just want to hear from you!
If you want to enter both contests, just leave me 2 comments!
On Friday 18th June at 5pm EST, I will draw one name from each set of TOOL comments, and one from each set of PATTERN comments. (In the unlikely event that the same person 'wins' both, I'll contact them to see which prize they would prefer, and then draw another name for the other contest winner). Good luck!