A little admin before we begin: Today is June 1st, which means it's time to pick a new winner of a free pattern from everyone who's written a review for my shop. And the winner is… Michelle T! Congratulations, Michelle, I'll email you to find out which pattern you'd like as your prize!
If you'd like to be entered into the June drawing to win a pattern of your choice, it's easy! Just review any item(s) in my shop – each review gives you another entry into the contest.
*****
Over the past 6 weeks, we had our first crochet-along at the PlanetJune crochet designs group on Ravelry.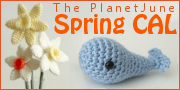 The Spring CAL had a choice of two designs: my Daffodils and Tiny Whale patterns. The daffodils are lovely and seasonal, but the whale pattern got more takers because it's possibly the fastest amigurumi pattern in the world 🙂
I thought I'd do a roundup post to show all the Daffodils and Whales everyone came up with! (If I've missed yours, please email me or leave a comment with the link, and I'll add it to this post.)
I wanted to join in the Crochet-Along too, so I super-sized my whale pattern by using a larger hook and thicker yarn, and made Mega Whale!


One of these whales is not like the others…
And now to the good part: here's the gallery of whales and daffodils that you all made (in no particular order):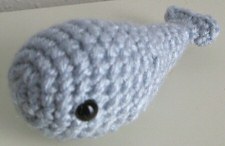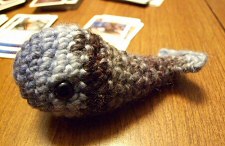 Whales by sparklyshiny and jjphotoftw.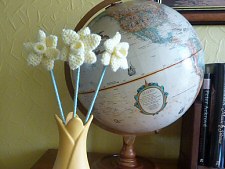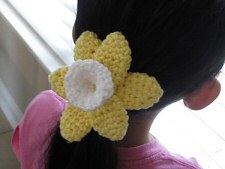 Daffodils by yellowpinksparkly and momohewey.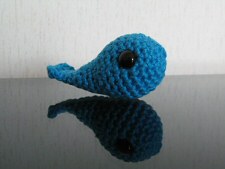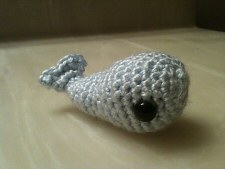 Whales by hbootsman and nuime.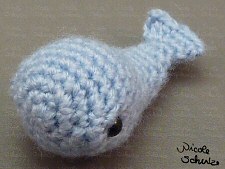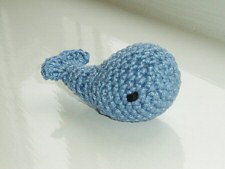 Whales by klopferli and amAlison.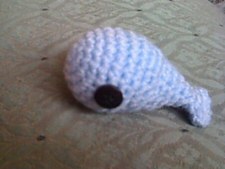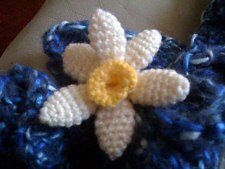 Jelibe made a whale and a daffodil.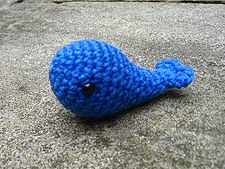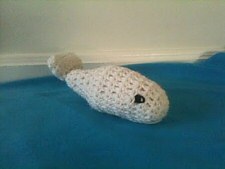 Whales by LoopyJess and missclairey.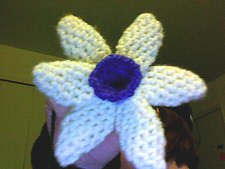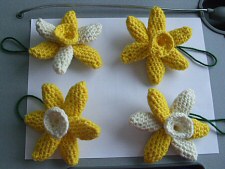 All these daffodils are by spartyliblover.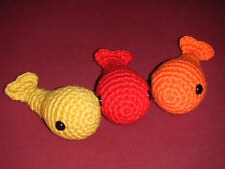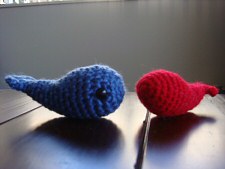 Whales by hattalahutta and rastakt.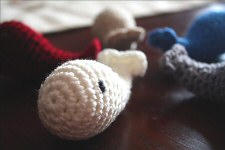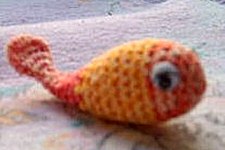 Whales by dukianababe and LadyDark27.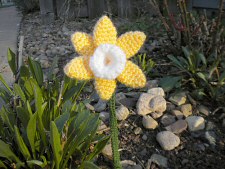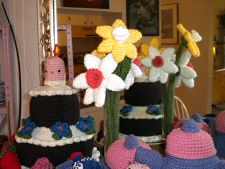 All these daffodils are by Jukatca.


And a special mention has to go to bethand, for making this huge pod of whales…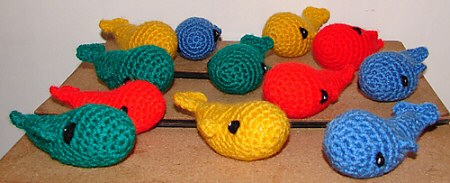 …and then making another pod of them (with little fins!)
Aren't they all wonderful? I love seeing them all together like this! Thanks so much to everyone who joined in; I hope you enjoyed it! We'll definitely be doing this again (with different patterns) – if you'd like to join in the next CAL, come join us at the PlanetJune ravelry group!