Crocheted Orangutan
I get a lot of questions about my orangutan (mostly of the "I love that orange monkey on your homepage – where can I get the pattern?" nature), so I thought I'd put this page together, with links to everything you've ever wanted to know about my orang (who, incidentally, is an ape, not a monkey!) 🙂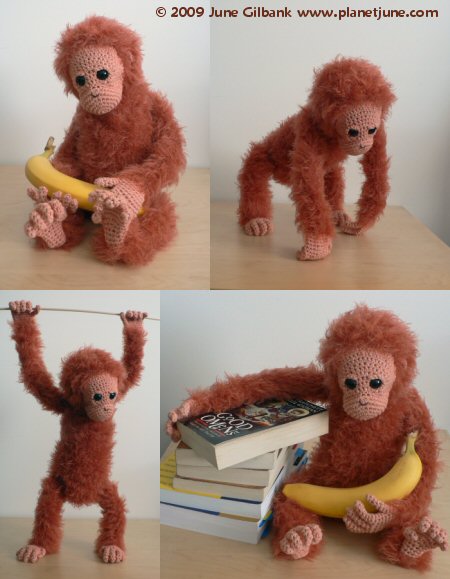 First up, let me say: this is a one-of-a-kind, freeform art project. There is no pattern, and there never will be a pattern – I'm sorry. You can't pattern art!
My crocheted orangutan was a long-term project: for years, I wanted to make a life-size, realistic baby orang. The idea began to become reality when I found the perfect yarn way back in August 2007.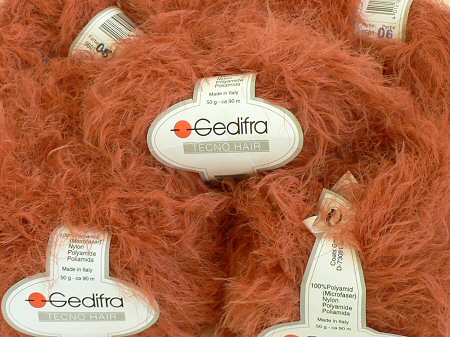 I started working on the arms at the Creativ Festival in Toronto (Spring 2008)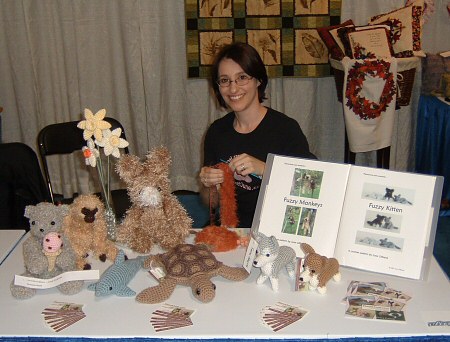 And then I had artist's block and couldn't get the head right for a long time. But I perservered and finally completed the orang of my dreams!
I blogged about some of the process and details that went into making him – there was a lot to it.
When I brought him to the following year's Creativ Festival in Toronto (Spring 2009) he got a lot of attention!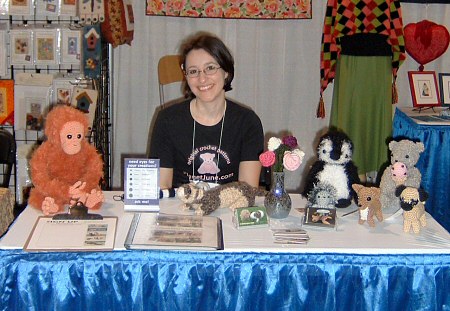 Now he sits happily in my craft room, with a delicious crocheted banana to snack on 🙂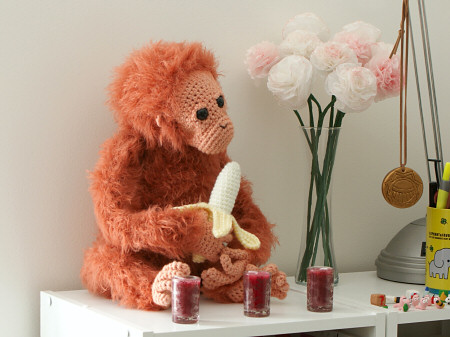 My orangutan was a winner in the 2010 Instructables/Lion Brand Critter Contest.
Thank you so much for taking the time to leave a comment here! I read and appreciate every comment. I only respond to questions here on the blog, so please return to this page to see my reply, or check the box below to subscribe to new comments by email.
Please note that I can only answer questions related to PlanetJune patterns and tutorials (see details), and I can only respond to questions or comments written in English. Thank you :) - June