I get a lot of questions about my orangutan (mostly of the "I love that orange monkey on your homepage – where can I get the pattern?" nature), so I thought I'd put this page together, with links to everything you've ever wanted to know about my orang (who, incidentally, is an ape, not a monkey!) 🙂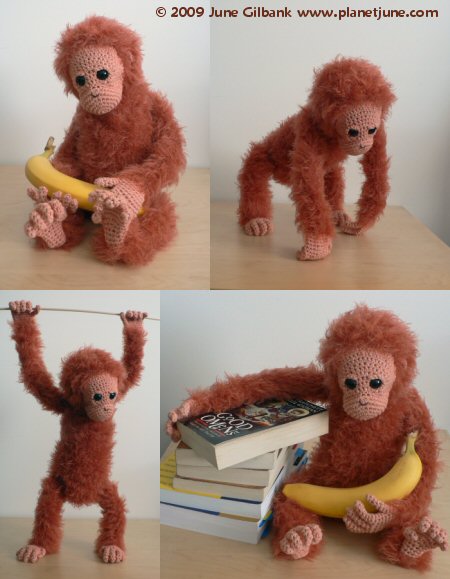 First up, let me say: this is a one-of-a-kind, freeform art project. There is no pattern, and there never will be a pattern – I'm sorry. You can't pattern art!
My crocheted orangutan was a long-term project: for years, I wanted to make a life-size, realistic baby orang. The idea began to become reality when I found the perfect yarn way back in August 2007.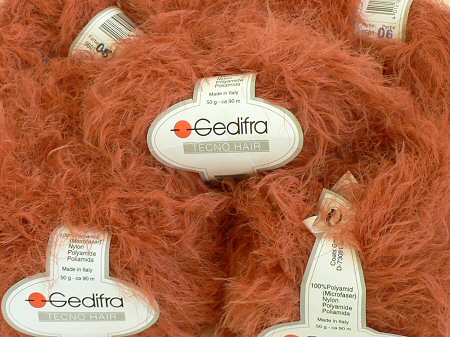 I started working on the arms at the Creativ Festival in Toronto (Spring 2008)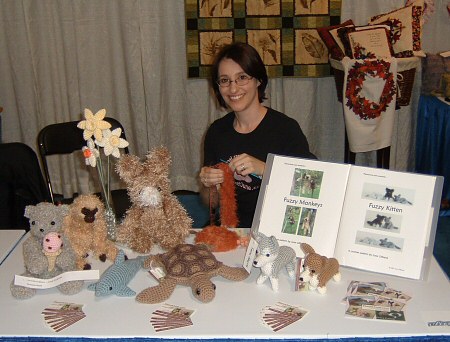 And then I had artist's block and couldn't get the head right for a long time. But I perservered and finally completed the orang of my dreams!
I blogged about some of the process and details that went into making him – there was a lot to it.
When I brought him to the following year's Creativ Festival in Toronto (Spring 2009) he got a lot of attention!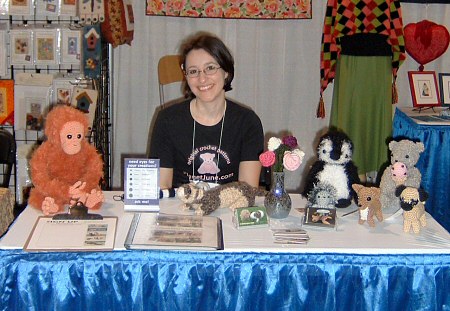 Now he sits happily in my craft room, with a delicious crocheted banana to snack on 🙂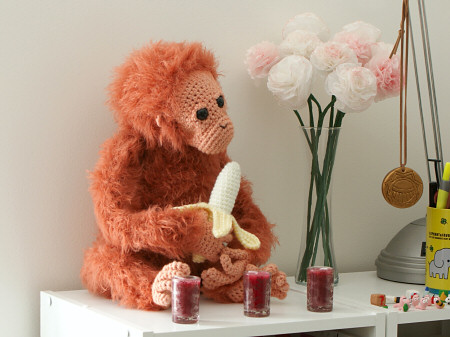 My orangutan was a winner in the 2010 Instructables/Lion Brand Critter Contest.