You probably all know the story by now: I've had a pet project for the past year – to crochet a life-size realistic baby orang utan as a freeform art project (no pattern!). It's been a long time coming, but I have finally finished him!
I have a lot of detail I could share, but I think I'll save that for another time, and let the pics speak for themselves today. Please, please leave me comments! This is the most important (to me) piece I've ever made and I really really want to know what you think of him…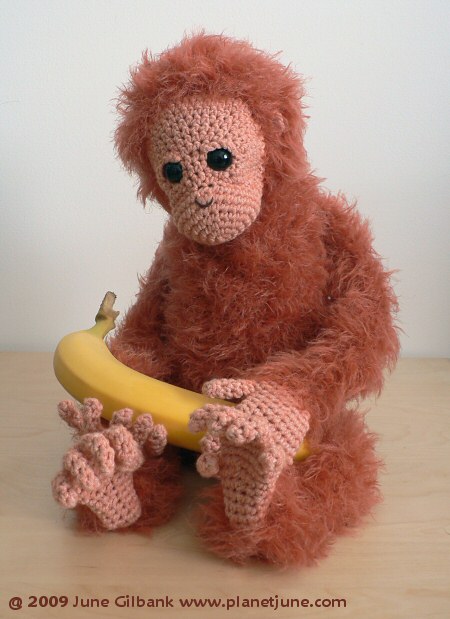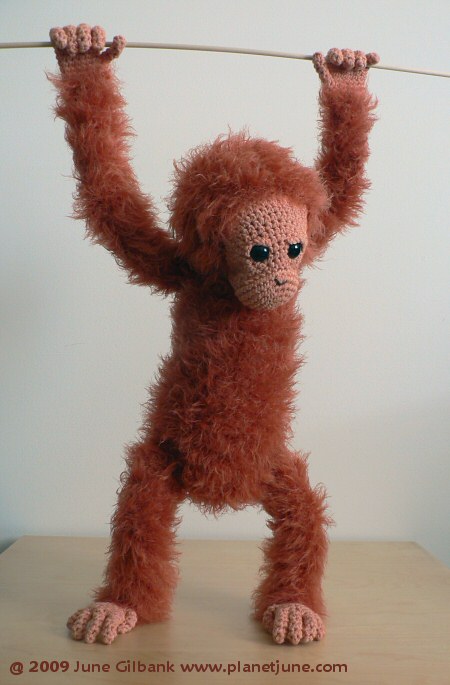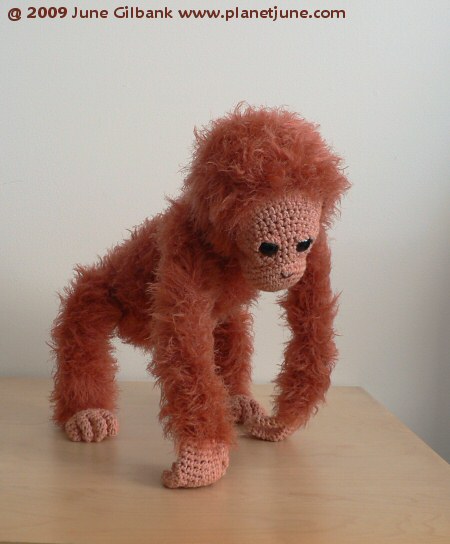 And finally, with a wink to the fellow Pratchett fans: OOK!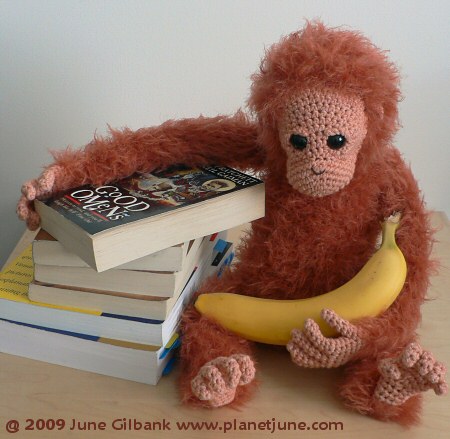 For some reason I am very nervous about showing him to you – I feel like my soul is on display! I hope you can tell that I have poured my heart into him. Please let me know what you think in the comments…