I found some interesting yarn while I was in the UK last week – it's actually the same yarn that wibit uses for a lot of her lovely designs. I decided to try it out with one of my AmiDogs patterns and see what happened…
It's like magic, really. Any guesses which AmiDog this originally was? You've got at least a 1/9 chance of getting it right 😉 I kept the pattern exactly the same (except for hook size and colour changes) and assembled it a bit differently, so this dog is sitting down instead of standing. The fluffy yarn makes a huge difference to the dog's appearance: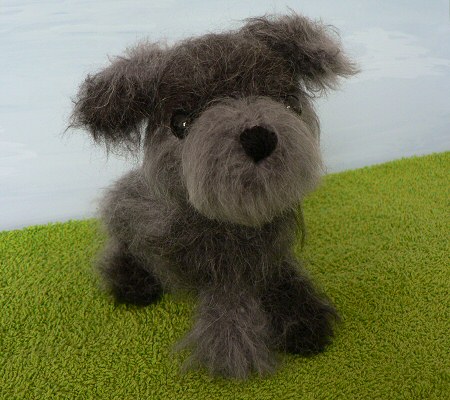 I thought I might end up with some sort of terrier, but once I'd trimmed the fluff around the beard area, my little dog was unquestionably a Miniature Schnauzer pup: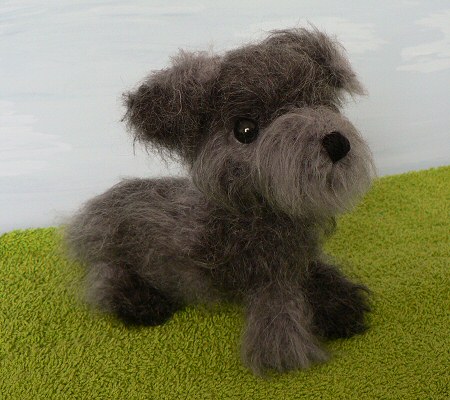 This experiment has given me some ideas for some longer-haired AmiDogs. I just need to find a suitable yarn that's readily available in North America.