You may remember from the Reepicheep I crocheted that I'm a Narnia fan, and with The Voyage of The Dawn Treader movie coming out in just over a month (yay!), what better time to make my own Aslan?
I really think that every lion needs a lioness, so the idea for a pattern including male and female lions was born, and you can now find the Lion and Lioness crochet pattern in my shop, if you're so inclined. I love the shaping on my lioness: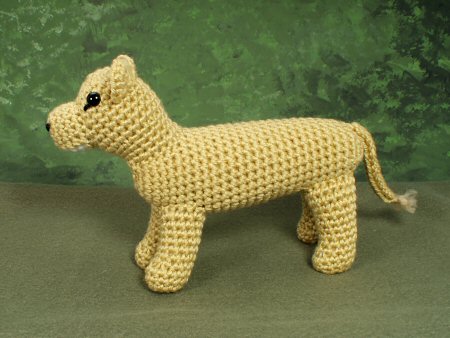 Here's where I approach crazy levels of dedication to the cause: I made eight prototype manes for my male lion (each using a different yarny technique), and only one looked anywhere near good enough: the eyelash yarn mane. But a) eyelash yarn is quite hard to come by these days, and b) I know how most people's hearts sink at the mere mention of the stuff, so I was determined to find a way to make a lion's mane that only used regular, worsted weight yarn and still looked fairly realistic. And, with attempt #9, I cracked it!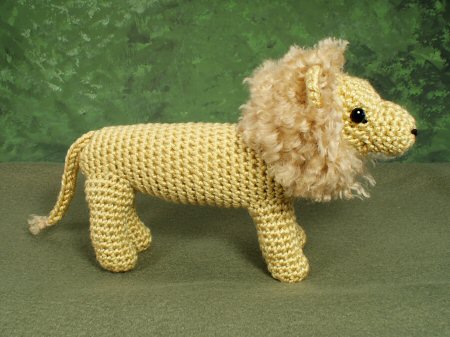 Now, don't worry about having to latch hook hundreds of strands to the head: this mane is all crocheted (remember that loop stitch video tutorial I just made? Now you know why!) – with a little additional magic after crocheting to give it that realistic look.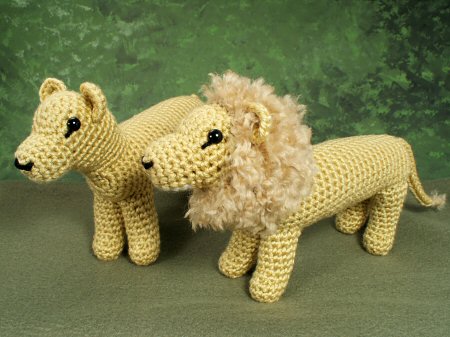 My Lion and Lioness crochet pattern has a little more detail and shaping than most of my other patterns. It's 13 pages long, and includes 30 step-by-step photos with detailed explanations of every stage (including 3 pages devoted to the special mane techniques) so you can make a perfect realistic lion and lioness of your own.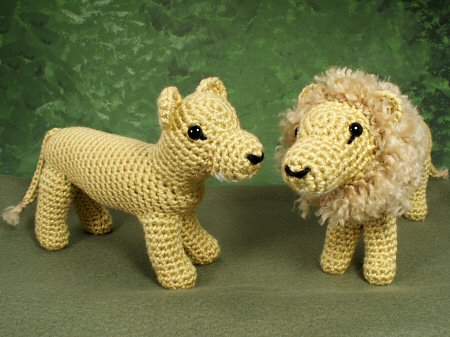 You can just about see that the lions have cute little white chins 🙂 I used a light brown for the mane (and tail tassels), but you could use any shade ranging from the same yellow as the body, any shade of brown, or even black, and it'd still look realistic – did you know that lions' manes darken with age?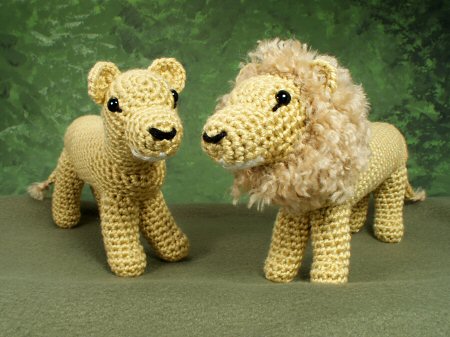 I know lions don't look much like other cats, but I feel like I'm one step closer to coming up with the realistic cat design that's always eluded me to date. I've never seen a realistic toy cat that I like, and I aim to change that some day…
But, for today, I hope you like my lions!