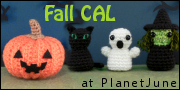 The Fall CAL in the PlanetJune crochet designs group on Ravelry is now over! Participants crocheted along using my Pumpkin and PocketAmi Halloween patterns. Check out my roundup below of all the cute and spoooooky finished projects. (If I've missed yours, please email me or leave a comment with the link, and I'll add it to this post.)
Ready to see the cuteness? Read on…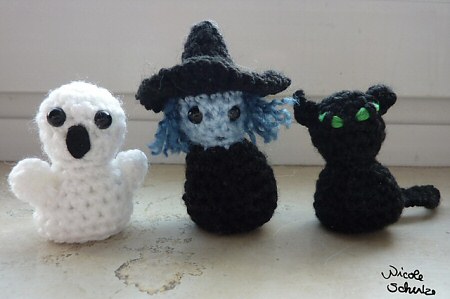 Halloween Trio by klopferli. I love the blue witch – why aren't there more blue witches out there?!


Nicole (klopferli) was very busy this time around; she also whipped up both cute AND spooky pumpkins!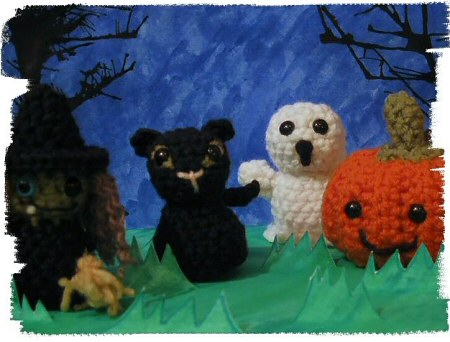 A nice set of all 4 designs (love the cat's eyes!) by amanda1981, pictured in a very cool handmade set!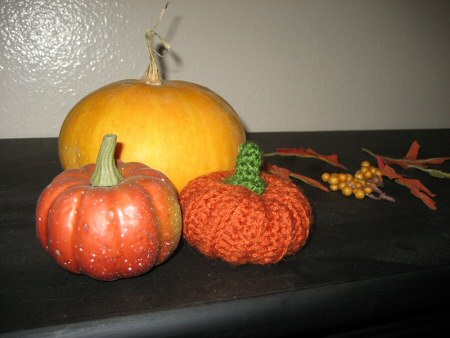 Spot the crocheted pumpkin! Megan of Crochet Every Day held her own CAL using my Pumpkin pattern – and here's her contribution.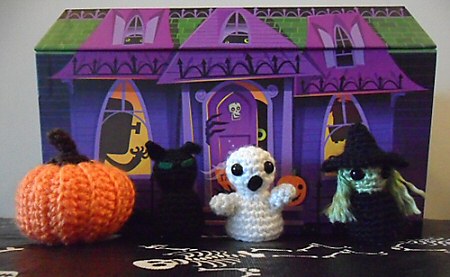 Another cute set by Silverlotus, with a special surprise…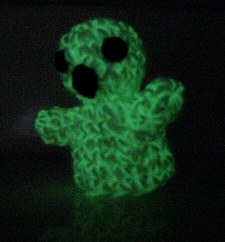 …she used Glow in the Dark yarn for the ghost! Love it! And on the right, we have another creative idea: Veggie used bamboo skewers to turn her Halloween set into a mobile. (Cool idea!)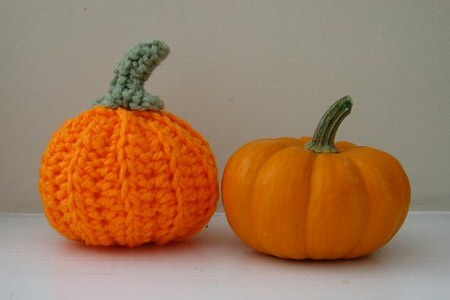 Here's a spot the difference by Missie of Crafting With Cat Hair. It's so cute together with the real mini pumpkin!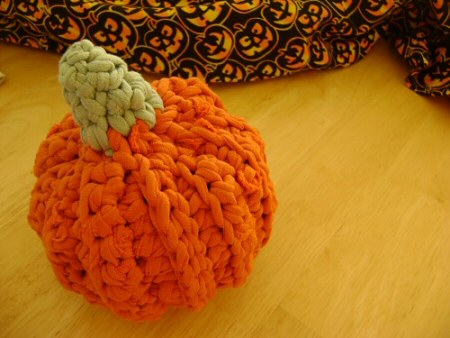 Launi of Gracious Rain crocheted my pumpkin pattern using 'yarn' she made by cutting an old t-shirt into strips! Cool, huh?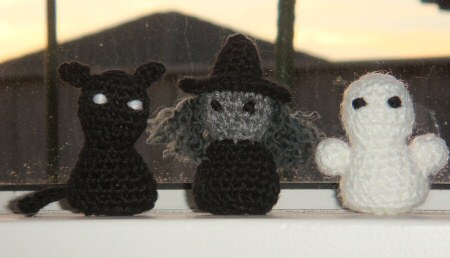 Here's a monochrome set by rastakt – I love how the cat's eyes look like they're glowing in this pic!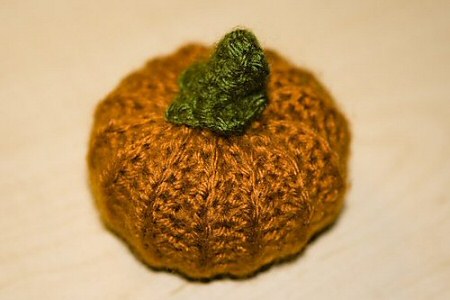 A very stylish pumpkin by Becky L (submitted via my Facebook page).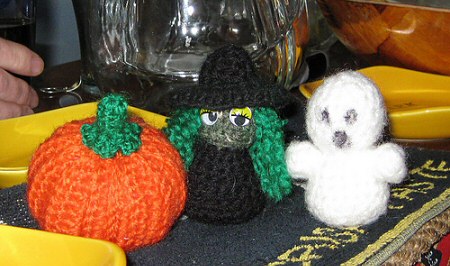 A set by saudistitcher (the witch's eyes are hilarious!). It's incomplete because her real-life cat Bibi made off with the black crocheted kitty before Jana could take the photo! 🙂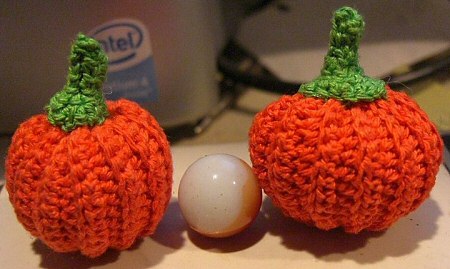 These teeny-tiny pumpkins were crocheted from thread by Anne R (again, submitted via my Facebook page). To give you an idea of just how tiny they are, that's a marble in between them – wow!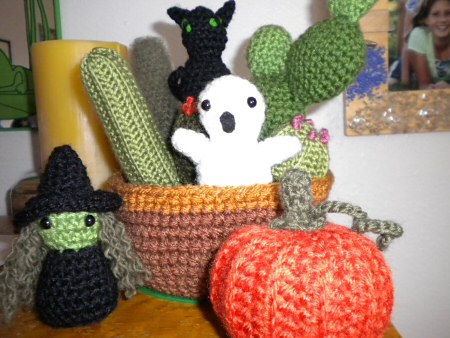 And last but definitely not least, jucatka made a spooky Haunted Cactus Garden using the CAL patterns and my Cactus Collection patterns! Too cool for words – I love it!
It's so great to see such variety here, and I've especially enjoyed seeing how people have staged their photos this time around – nice job, everyone! Thanks so much to everyone who joined in; I hope you enjoyed it 🙂
If you like seeing things people have made using my patterns, check out the PlanetJune Crochet Flickr group. Join the group, and add photos of everything you've made from my crochet patterns – I just love to see what you've been making!
And one more thing: Happy Halloweeeeeeen!