Today I have a new animal design for you that's particularly close to my heart: a Donkey!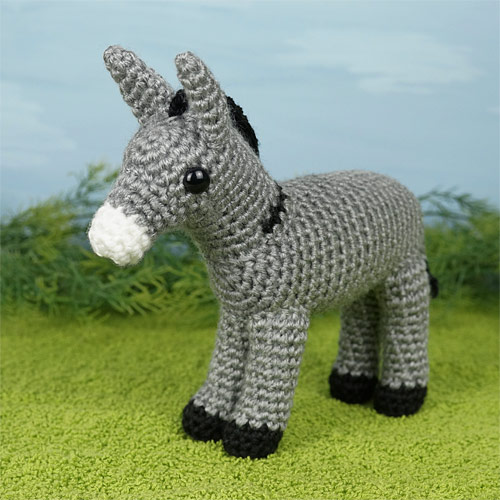 I've loved donkeys for as long as I can remember – how can you resist those big soulful eyes and that sweet, gentle character?
Donkey Fun Facts
Donkeys are members of the horse family, Equidae, together with horses, zebras and wild asses.
Donkeys were domesticated many thousands of years ago and helped to moved the stones that formed the ancient pyramids of Egypt.
Today, donkeys are found all over the world and the majority still work as pack animals, helping people to transport heavy loads.
Donkeys can be crossbred with horses (to make a mule) or with zebras (to make a zonkey)!
As well as being sturdy and dependable workers, donkeys are also friendly and intelligent.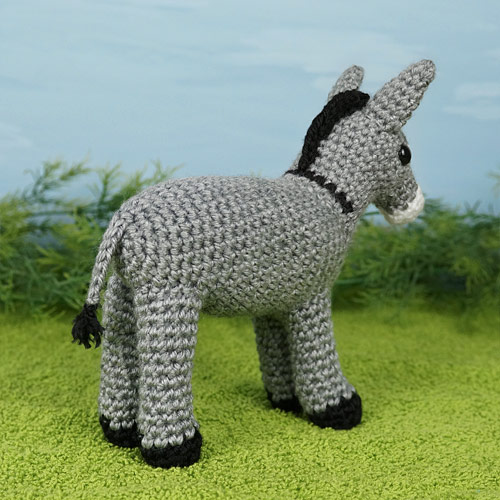 About the Design
I was planning to make my donkey as an expansion pack for my Horse pattern, but once I started making it and comparing real-life horses and donkeys, I found that every single piece was a different shape and size. Donkeys have such a different body type and build, plus completely different ears, mane and tail – there wasn't anything of the horse pattern left by the time I'd finished!
Just compare the sweet, stocky donkey with the tall, elegant horse: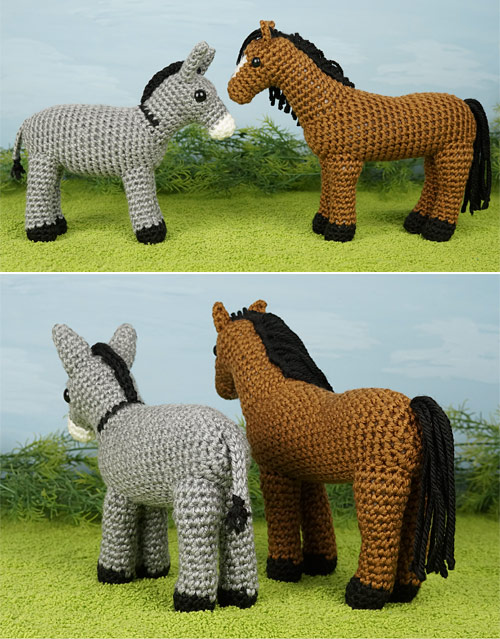 Definitely related, but definitely different. Donkeys may not have the glamour of horses, but I think they're totally adorable. I hope I've captured that big-eyed, long-eared, sturdy donkey essence in my design.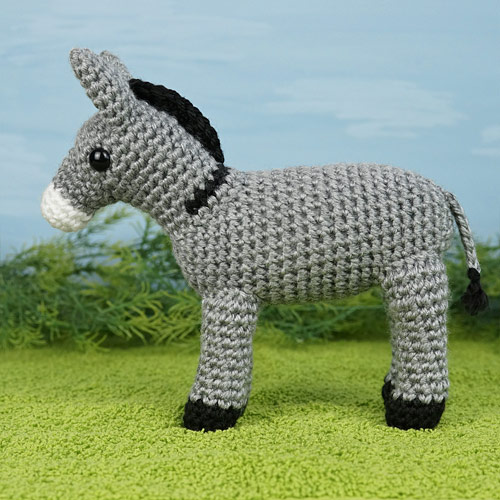 Buy Now & Launch Discount
If you love donkeys too, you can pick up my Donkey crochet pattern from my shop right now. Or, if you're not ready to make it just yet, add it to your Ravelry queue or favourites so you don't forget about it:
And for one week only, you can take an extra 50c off the price: add the Donkey pattern to your shopping cart, and enter the discount code EEYORE at checkout! (Offer ends Wednesday 11 July, 2018.)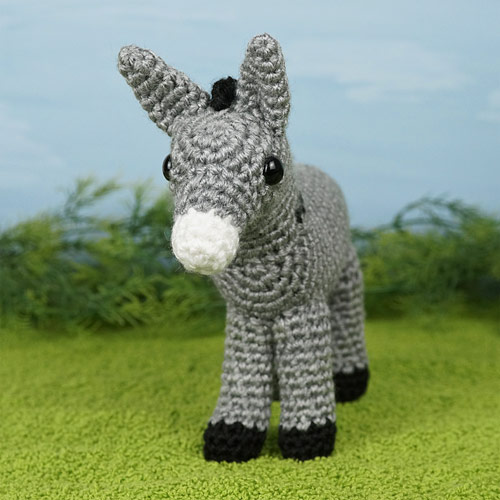 I hope you'll love my pattern – don't you agree that donkeys are just adorable?