Just in time for the weekend, The Moon punchneedle pattern is now available from the PlanetJune shop.
The finished moon is 5″ in diameter, and the pattern includes 4 colourways for the Moon: Purple Moon, Sepia Moon, Blue Moon, and Harvest Moon (thanks Alice for suggesting that last one!).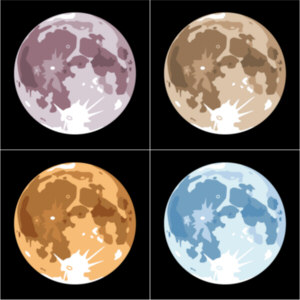 There are three ways to buy The Moon pattern:
Purchase it individually for $4.50
Create a custom set of any three punchneedle patterns for $11.25
Choose it as your free pattern when you purchase The Punchneedle Handbook for $8.50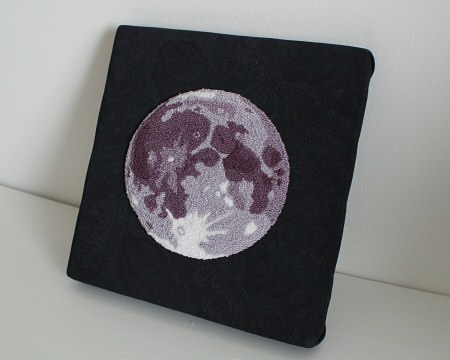 I can't describe how happy I am with all the interest I'm been getting since I released my eBook – this week has been an absolute whirlwind, and it's wonderful to see that people are finally starting to pay attention to punchneedle! Thank you so much for all the positive comments and encouragement you've sent me!
And thanks to Craft for their lovely write-up, and Sister Diane at CraftyPod for her wonderful review of my book!
Please let me know if you have any punchneedle pattern requests or any questions I can help you with 🙂