You may have noticed that 2009 began with my announcement that I am taking the leap into self-employment, and then… well, not a lot else. Two patterns in two months is hardly impressive, especially when I should have all this extra time available. But I haven't just been lazing about; now I can (finally) reveal what's been going on…
Are you ready for my huge, exciting news?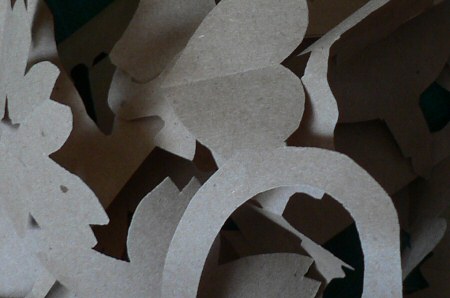 Early prototypes
I have been writing a book! But wait – it's probably not the book you'd guess I'd write… It's a papercraft book about paper chains and garlands, and it all came about through my work on Folding Trees. I've been working really hard for the past couple of months designing the projects, creating the samples, writing the instructions and drawing the illustrations, and now it's finally coming together!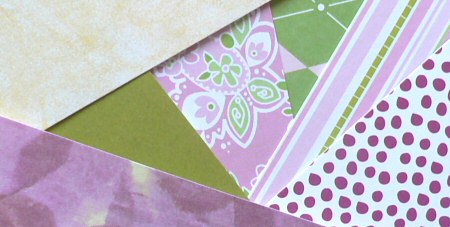 Pretty papers
My book should be out in the US through Barnes & Noble in late summer 2009. The process has been a lot of fun, a phenomenal amount of work, and a big eye-opener into the world of print publishing. I'll share more details as the publication date approaches…
Now I am returning to my crochet designs, and I should have two new patterns for you by the end of the week!
---
And one more thing: If you sell your crafts and you're still undecided about signing up for an ArtFire membership, I strongly suggest you give it some more thought. Since I wrote my last ArtFire post, the $7 advance memberships have been going very quickly – half of the remaining memberships have been snapped up in the past 10 days! If you miss out on one, you'd have to pay $20 per month if you want to enjoy the full benefits of selling on ArtFire.
Looking at my March sales to date, my ArtFire sales are at 22% of my Etsy total, which tells me that the monthly fee has already been worth it! I would guess that the last $7 memberships will be gone in about a week, so please do consider grabbing one before it's too late. And if you do, please list me (planetjune) as your referrer – thank you! Here's my direct link: Register on ArtFire.com.