The start of a new year is always a good time to begin a new chapter in your life; to try something new and make changes for the better. This year is a big one for me: I've decided to quit my day job to concentrate on designing, creating and writing, and see where that takes me. Self-employment is a big scary step, but sometimes you just have to take a leap and see what happens! I already have a couple of projects lined up, and I can't wait to get started!
Take a look at some of the things I made in 2008…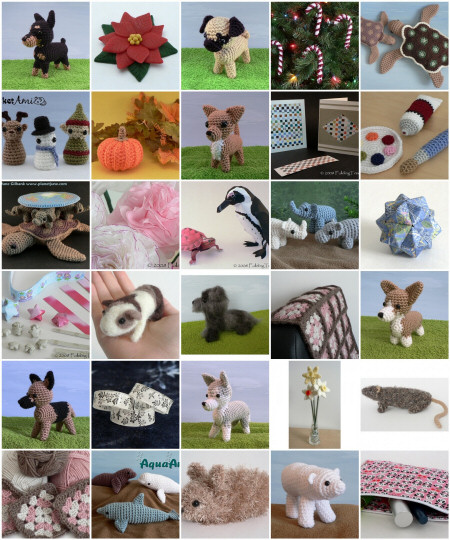 Also in 2008, I had some of my work published in a book and a magazine, I taught a crochet class, and I co-founded Folding Trees. Just think how much more productive I could be without having to fit in a full-time job as well!
I hope to be able to post here more often too, although I'm still sticking to my policy of quality over quantity – I only post when I have something worth talking about 🙂
Thank you so much to all my blog visitors and friends – your support, comments and e-mails are what give me the courage to dream big. My New Year's resolution is to give myself the chance to succeed, but to not beat myself up about it if things don't go as well as I hope.
Please wish me luck with my new venture!