To celebrate my return to full-time PlanetJune work, I have a fun new release for you today: an Expansion Pack for my Poison Dart Frog pattern, so you can turn it into a 'singing' frog with inflated vocal sac! (I've also re-released the Poison Dart Frog and Gecko patterns today – see later in this post for details.)
I made my frog in a bright golden yellow to match the beautiful Golden Mantella frog from Madagascar, but, of course, you can make frogs in just about any colour. You can also mix and match between the original Poison Dart Frog and this Expansion Pack, to make a singing Poison Dart Frog, or a non-singing single-coloured frog.
What is an Expansion Pack?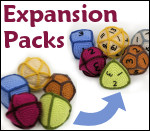 An Expansion Pack is an add-on to an existing PlanetJune pattern.
The Expansion Pack lets you modify or add to the original pattern to create something else.
You cannot use the Expansion Pack alone – you must also purchase the original pattern in order to be able to complete the pictured items in the Expansion Pack pattern.
You can buy the Singing Frog Expansion Pack for only $2.50 individually from the shop, or, if you haven't yet bought the Poison Dart Frog pattern, you can select it as an add-on to that pattern before you add it to your shopping cart, and save 50c on the pair.
Launch Discount
If you've already bought the Poison Dart Frog, you won't be able to save that 50c. But, for 7 days only, add the Singing Frog Expansion Pack pattern to your shopping cart, together with anything else (totalling $5 or more), then use the code FROGLOVE at checkout and you'll still get your discount! (Valid until next Thursday: 20th June 2013.)
Note: If you don't need anything else right now, this also applies to Gift Certificate purchases, so you can pick up a $5 gift certificate now, get your discount, and have $5 in your PlanetJune account ready for your next purchase, or to send to a crocheting friend!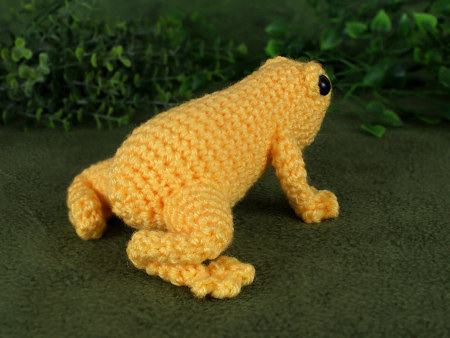 Pattern Re-releases: Gecko & Poison Dart Frog
I'm updating my entire back catalogue of patterns with extra information and tips and a new space-saving layout, and re-releasing them in batches as they are ready. Please see the Pattern Re-Release FAQ for more information.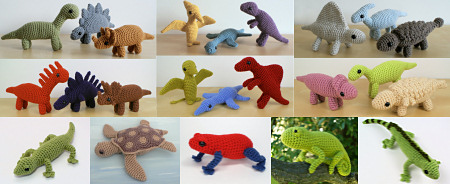 Reptiles & Amphibians: now you can crochet a singing frog for this CAL too!
I realised that only 2 of the 23 patterns in the Reptiles & Amphibians CAL hadn't yet been updated, so this seemed like the perfect opportunity to rectify that. If you've previously purchased the Gecko and/or Poison Dart Frog pattern(s), the update(s) are now ready for you to download in the new format!
Log back into your PlanetJune account at any time in the next 2 weeks and you'll see the download buttons for these pattern purchases have been re-enabled, so you can click and download the new versions.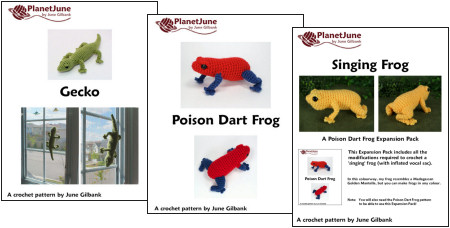 I hope you'll be tempted to join the crochet-along, if you weren't already… Happy reptile- and amphibian-making!
PS – Yay! It feels so great to be back in action 😀