For my new Relaxing Crafts series, I decided to pick up a pile of random craft kits that one of my neighbours was selling on Facebook and see if there was anything interesting for me to try…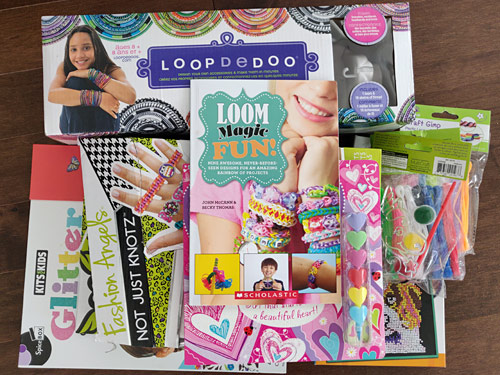 It was quite a haul for a few dollars! There are quite a few things I'd like to experiment with in here, and I'll pass the rest onto someone else who has kids who can use them – nothing will go to waste.
Hiding out in the bottom right corner of the above pic, I found a kit I was intrigued to start first: a small diamond painting kit.
---
Diamond Painting
The craft of 'diamond painting' – sticking flat-backed plastic 'gems' onto an adhesive colour-coded surface to form a pattern – seems to have sprung up from nowhere over the past few years. Have you heard of it before?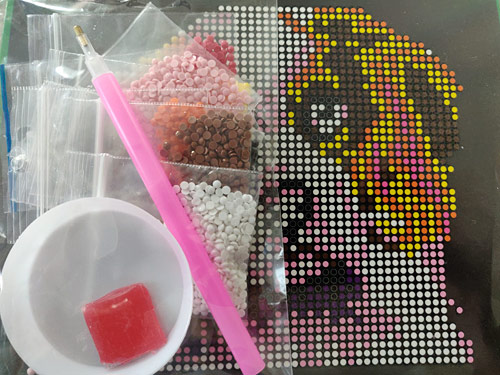 A diamond painting kit comes with an adhesive backing (this one is cardboard, but most are canvas), preprinted with the design. You fill in each space with a plastic 'diamond'. Depending on the kit, the diamonds can be square or round – in this kit, mine were round.
There's an individual bag for each colour of diamond. With only a few colours in this design, I found it most fun to pour a few colours into the tray at once, and then I got to play a minigame every time: to look for a piece that was a) the right colour and b) the right way up.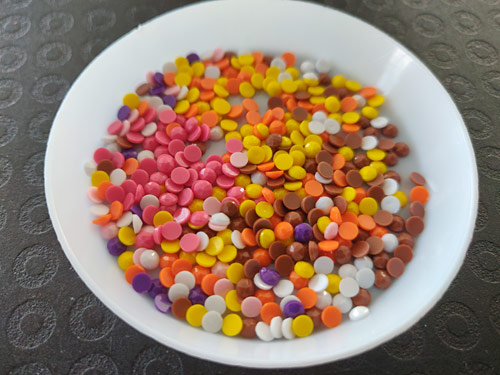 Each diamond has a domed front and a flat back. You pick up a diamond by loading the nib of the special pen with a little pink wax, then pressing it gently to the domed side of the diamond, so the diamond sticks to the wax: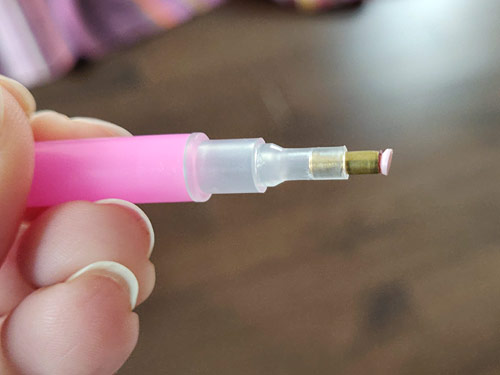 Then you press the flat side of the diamond down to the picture. The adhesive grabs the diamond and keeps it in place. (The wax stays inside the nib of the pen, ready to grab the next diamond.)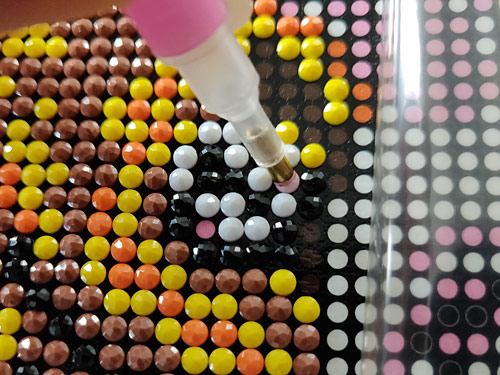 It's very satisfying to place all the tiny diamonds into neat rows and watch the picture emerge. It's faster than cross stitch, much easier than paint-by-numbers(!), and once each piece is placed it stays there, so you don't have to worry about knocking them out of place before you complete the design.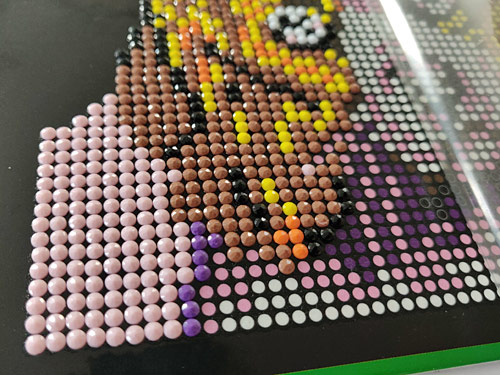 As you work, you peel back the protective plastic film from the painting a bit at a time, so the rest of the picture stays sticky and doesn't attract dust or lint before you're ready to apply the diamonds to it.
And, after a little time, the canvas is filled and the finished picture emerges!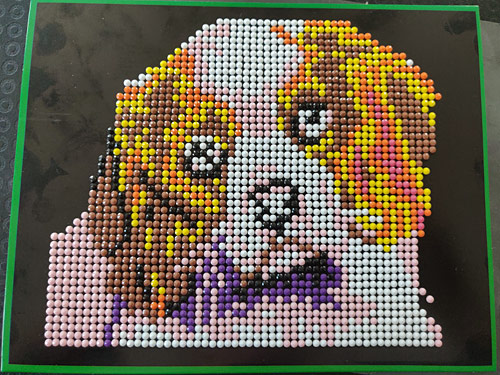 Relaxing Craft Verdict
This kit was just a dollar store special and I don't love the design, but as a test of the craft it served its purpose admirably: I call diamond painting a win on the relaxing front! Big thumbs up from me.
I'm looking at diamond painting kits now – there are lots with really nice looking designs, and I think I'll be picking one up. Here are my top choices at the moment: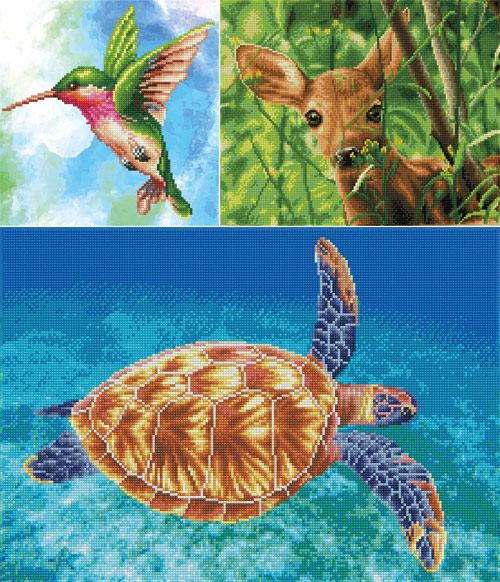 Clockwise from top left: Miniature Magic, Forest Babe, and Graceful Swimmer kits from Diamond Dotz.
I'm leaning towards the turtle – I think the diamonds may make it look like it's swimming in a sparkling sea. What do you think?
---
Have you ever tried diamond painting? Are you tempted to try now? Let me know in the comments below!