Remember my polymer clay frog from a couple of weeks ago? I decided to follow my own suggestion and remake it in crochet. As with the clay version, this is the 'Blue Jeans' colour morph of the Strawberry Poison Dart Frog (Dendrobates pumilio), with a distinctive red body and blue legs: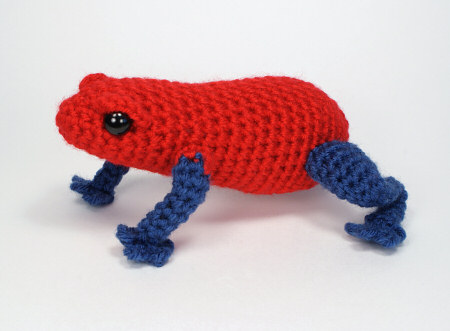 This adorable tiny tropical frog from the jungles of Central and South America is only about 1″ long in real life, but the crocheted version is poison-free and a much more manageable size (about 6.5″ long).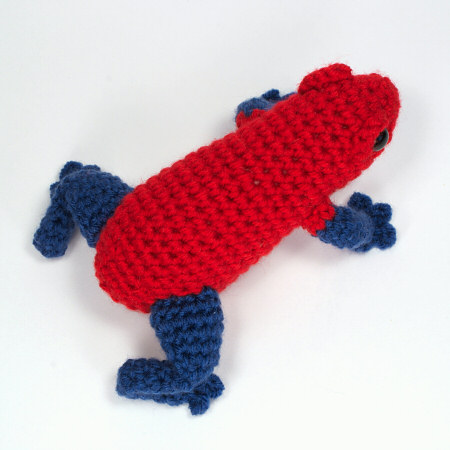 Here she is with her inspiration, my original FIMO sculpture – there's quite a size difference!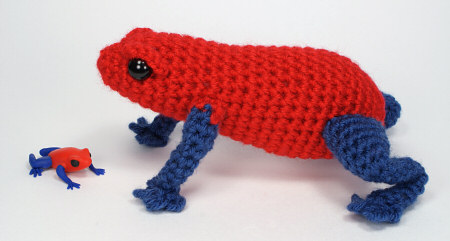 And, just for fun, I thought you might be interested to see my original notebook sketch I made after watching the Amphibians episode of David Attenborough's Life, which set this whole thing into motion! A little glimpse into my process: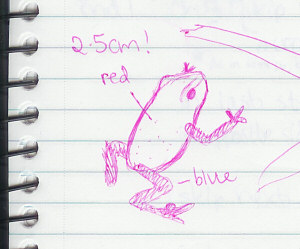 If you'd like to make your own tropical froggy, the Poison Dart Frog amigurumi crochet pattern is now available in the PlanetJune shop. I hope you like her!