This basic rose pattern is a perfect introduction to crocheted flowers, and it's so versatile – make it in any size and colour you like!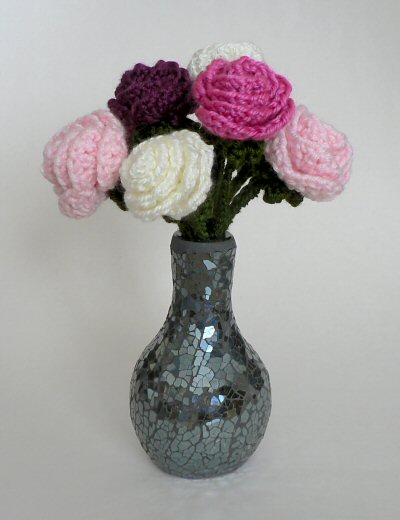 Here are some ideas for use:
Use the optional stem pattern below to create a whole vase of roses
Stitch a pin to the back of a rose to make a pretty brooch
Accessorize a bag by sewing on a couple of roses
Sew or glue a small rose to a hair clip or plastic hairband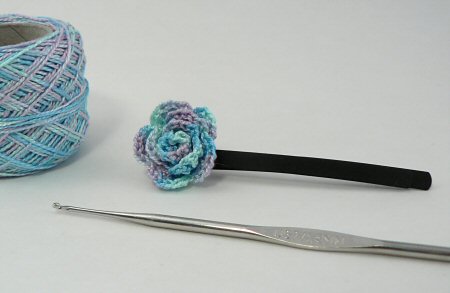 UPDATE: I forgot to mention these would also make a perfect Mother's Day gift!
Continue to the Basic Rose crochet pattern.