I try to give you one free (donationware) pattern per season, and with fall approaching (for most of you; it's spring for me!) I've designed a realistic, beautifully shaped amigurumi pear.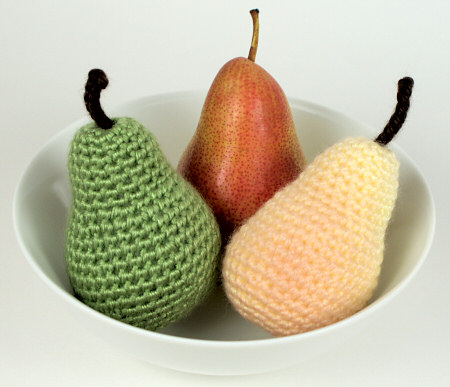 Can you spot which is the real pear? 😉
Crochet a bowlful in greens, browns, yellows, and/or reds, to make a stylish decorative centrepiece, or add a pair of safety eyes and an embroidered smile to make a sweet toy 🙂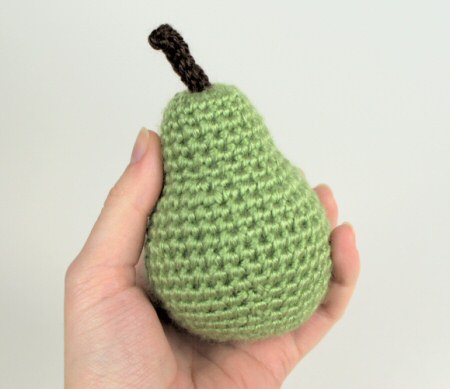 The perfect pear shape
I've also included instructions for making a delicious-looking blushed pear: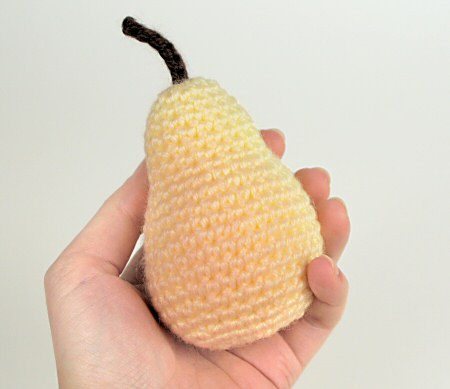 Mmm, doesn't it look sweet and juicy?
The pears crochet pattern is free for you to use. If you'd like to thank me with a donation, you'll get a handy printable PDF version of the pattern as a thank you 🙂
Enjoy!