Do you find that reading a review for an online product really helps you to make a buying decision? I know I do, and I always wonder if there's something terribly wrong with a product that has zero reviews: maybe it's so bad that nobody has ever even bought it..?!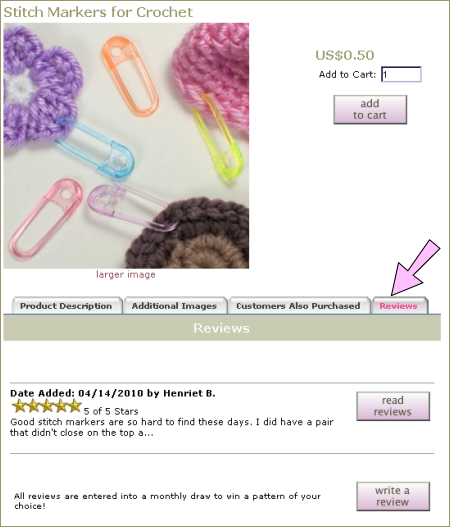 Lots of people find me through a google search for, e.g. "corgi crochet pattern", and may have no idea who PlanetJune is, or know about the quality and detail I put into all my patterns. I think that seeing a review from a fellow crocheter would help reassure them far more than a sales pitch from me could, so, to help these people, I'd really like to have at least one review available for every pattern in my shop.
I'm getting close – there are now an amazing 273 reviews posted in my shop, covering almost all of my patterns and products, which is fantastic! I really do appreciate every review, and that's why I host my monthly 'Review and Win' contest to reward you for taking the time to write them.
If you can help me reach my goal, I'd be ever so grateful. I'll also give you a double entry into this month's 'Review and Win' contest for every first review for a pattern you write. To make this less of a treasure hunt, here's a list of all the patterns that (at time of writing) have zero reviews:
If you've bought any of these patterns, please write a quick review in my shop so that other potential customers can know what to expect if they buy the pattern!
To write a review:
Click the link above to get to the item in my shop.
Click the Reviews tab.
Click the write a review button, and leave your opinion!
Thank you for helping me to reach this goal 🙂