What better way to celebrate than with a bunch of balloons? Made in pastels like these, they'd be perfect for baby shower decorations or for Easter. Made in bolder colours, they'd brighten any occasion!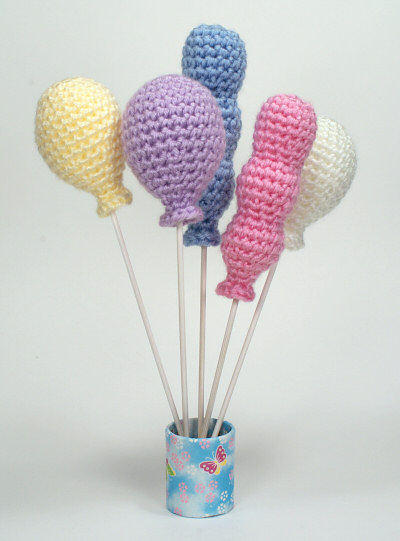 (I certainly want to celebrate after being involved in a minor car crash yesterday: it could have been so much worse, but luckily nobody was injured. I wasn't at fault, so my insurance premiums won't be affected; I just need to take the car in to be fixed soon.)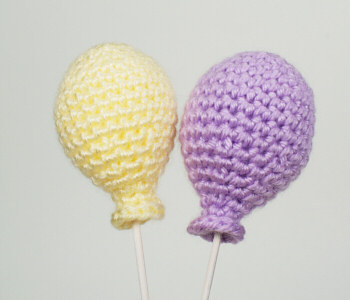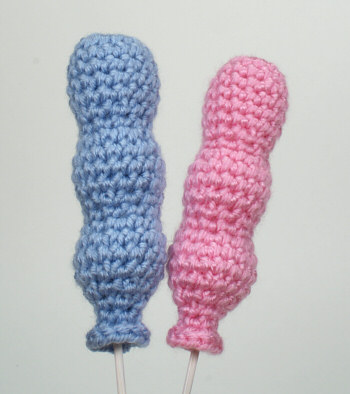 I've created 2 different amigurumi balloon patterns for you: the standard round balloon, and the extra-fun long balloon. Each balloon only take a few minutes to crochet, so you can whip up a bunch in no time!
The balloons pattern is free for you to use. If you'd like to thank me with a donation, you'll get a handy printable PDF version of the pattern as a thank you 🙂
Enjoy!