I'm so happy to present another new design that was many years in the making: the Barn Owl!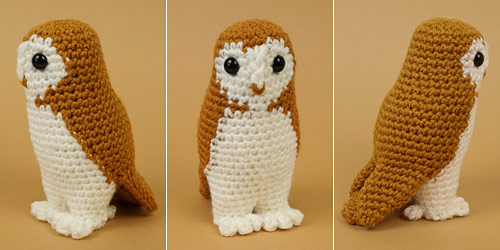 Barn Owls are my favourite owl, and adding a Barn Owl option to my Owl Collection was always part of my plan. Out of interest, I thought I'd look back at my digital notes to see how long it's taken to bring it to life…
I first came up with the seeds of this idea in March 2014. It took until 2017 (and a whole year of prototyping) to figure out the unique shaping for the smooth lines and minimal sewing of the main Owl Collection design, but I couldn't quite get the barn owl right… At that time, I said:
Fun Fact: Owls are divided into two families: Strigidae (typical owls) and Tytonidae (barn owls). With this pattern, you can choose appropriate colours to make any of the typical (true) owls.

Note: I'd love to design a barn owl too, but to make it look right it'd need lots of colour changes and special shaping to make the distinctive heart-shaped face, so that's a challenge I'll have to save for some future point in time!
I'm so glad I decided to publish the single-colour owls in June 2017 instead of waiting for the inspiration to finish the barn owl as well, because it took another 5 years to figure out how to add the barn owl's distinctive facial features and get the colour changes that run all the way down the body just right!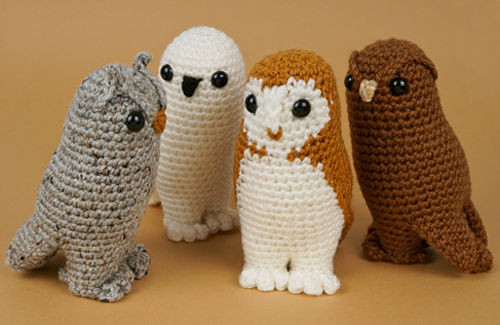 Whoooo's this then?! My owls are delighted that their beautiful cousin, the Barn Owl, has joined them to complete the owl family.
Barn Owl Fun Facts
There are species of barn owl living almost all over the world.
It's easy to recognise a barn owl by its heart-shaped facial disc and dark eyes.
The facial disc isn't just an attractive feature! It helps barn owls to locate their prey by funneling sounds to their ears when they are hunting.
Unlike typical owls, barn owls don't hoot: they have a loud shrieking cry.
Barn owls hunt at night, and they are often mistaken for ghosts when people see a white face with staring black eyes floating above the ground!
About the Pattern
Barn Owl is an Expansion Pack for my Owl Collection pattern, and includes all the modifications required to crochet a Barn Owl with realistic face shape and markings.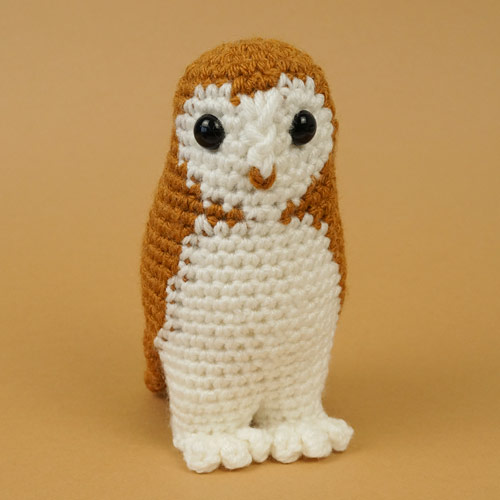 Although it's only an Expansion Pack, there's a lot to this pattern – the special stitches that make the raised part of the face are all crocheted while you make the head, so I've included right- and left-handed appendices that walk you through exactly where and how to make those stitches so your barn owl will be perfect!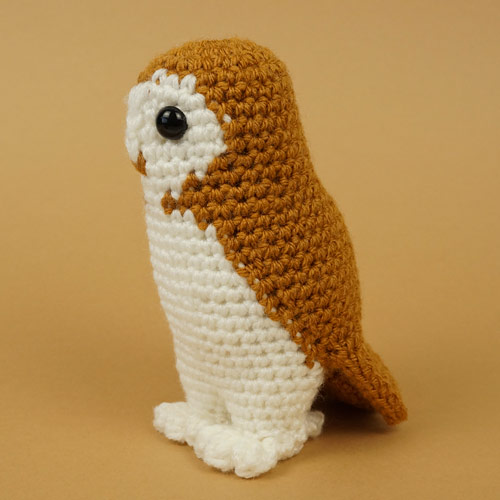 Aside from the colouring and facial features, the Barn Owl has all the same features as the Owl Collection – the smooth, seamless head, body, wings and legs, giving you the perfect elegant owl posture with minimal assembly.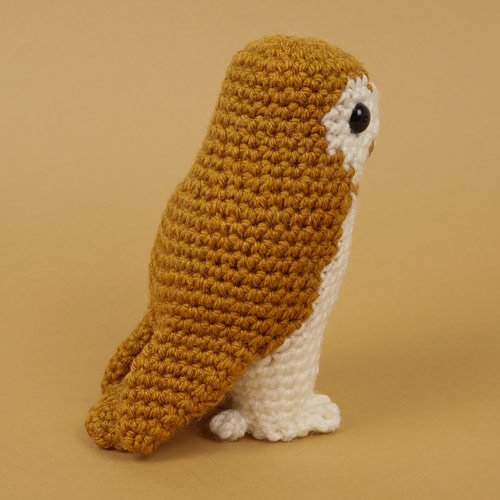 (And btw, I've also updated the Owl Collection pattern in my new publishing software so both patterns will match, so you may as well re-download it too if you've already bought it! The new layout doesn't look very different, but it's higher quality, and all the round numbers are bolded to make for easier reading.)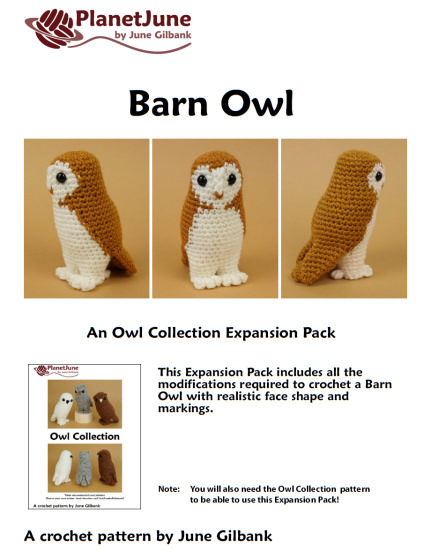 What is an Expansion Pack?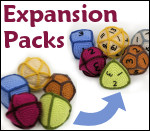 An Expansion Pack is an add-on to an existing PlanetJune pattern.
The Expansion Pack lets you modify or add to the original pattern to create something else.
You cannot use the Expansion Pack alone – you must also purchase the original pattern in order to be able to complete the pictured items in the Expansion Pack pattern.
Links to Buy
You can buy the Barn Owl Expansion Pack for only $3.50 individually from the shop, or, if you haven't yet bought the Owl Collection pattern, you can buy the multipack of both owl patterns, and save 50c on the pair.
Not ready to make it yet? Add Barn Owl to your queue on Ravelry:
---
Although it's ridiculous how long some of my designs take to be birthed, I'm so happy I waited until I could do justice to the gorgeous Barn Owl – this design is exactly what I pictured in my head, eight years ago…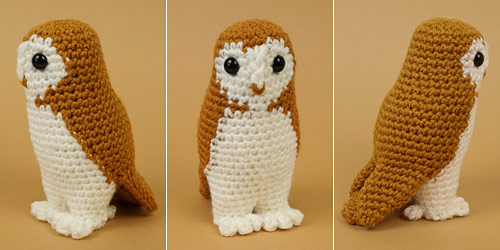 I hope you'll love it too!