I had a request earlier this week in the PlanetJune Discord group to modify my Love Hearts pattern to look like the Ukrainian flag, and that was a request I just couldn't refuse.
I thought it would be simple, but I made prototypes to figure out the straightest line…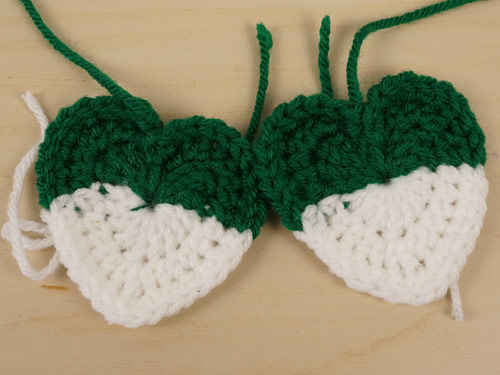 It's *not* what you'd think – crochet stitches aren't straight, so the straightest line is not formed from a symmetrical pattern…
And then more prototypes to figure out whether hook size affects the straightness of the colour change line (it does – smaller is better) and the best way to manage the yarns with all the colour changes…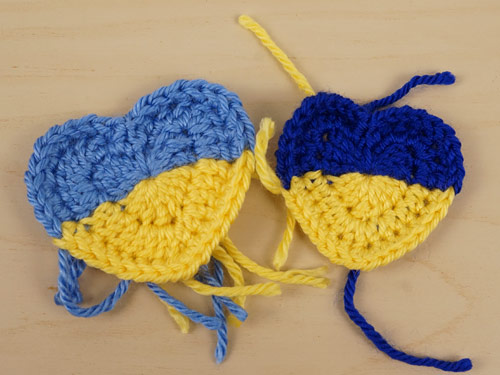 Cut-and-tie gives the cleanest result on the front, but a messy back with lots of yarn ends to deal with. Tapestry crochet (working over the unused colour with every stitch) gives a neat front and back, with only two yarn ends from each colour to weave in, but the unworked yarn colour is slightly visible between the stitches (especially in the yellow half).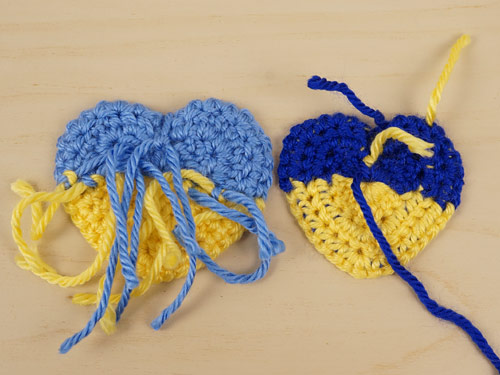 After several rounds of prototyping, the final pattern is ready for you, in flat and puffy versions, with colour change recommendations for how to get the best balance of appearance, speed, and simplicity.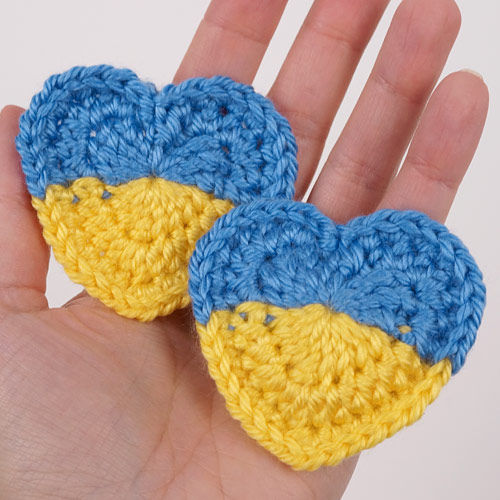 Please use this pattern however you wish, and especially to make hearts in the colour of the Ukrainian flag to show your support during this crisis. You can also sell hearts to fundraise (look for an accredited humanitarian aid charity in your country).