The Great Dane has been on my list of AmiDogs to create for a long time, but it presented a few logistical problems:
I wanted the Dane to be a bit larger than my other AmiDogs, because when you think Great Dane, you think BIG, but trying to support a larger body on long thin crocheted legs wouldn't be possible without some kind of wire support inside the legs, which I didn't want.
So, that led to the decision to make a seated or lying dog. I didn't want to make this design much more difficult to follow than my other AmiDogs patterns, so I couldn't use the same tricks that I used for the legs on my Ring-Tailed Lemur pattern.
Finally, after much prototyping, I got it! All the pieces are really simple to make. The finished Great Dane is 10″ long (including his tail) or 8″ if you don't count the tail, and the pattern has instructions for a single-coloured and dual-coloured dog. I've also included 2 different ears in the pattern, because Great Danes look so different when they have cropped ears: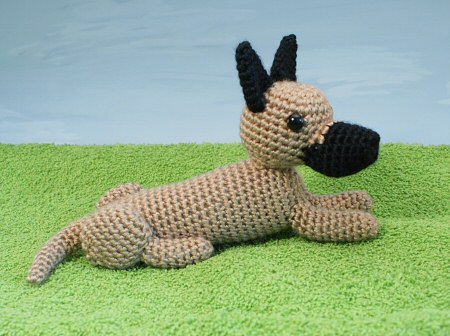 …and when their ears are left natural: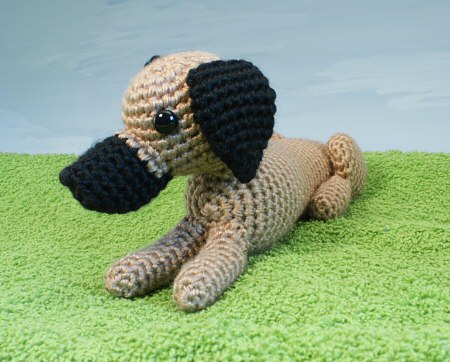 The AmiDogs Great Dane crochet pattern is now available for purchase in my store. You can buy it individually, or did you know that I now have a listing for a custom set of AmiDogs? You can mix and match to create your own set of any 3 AmiDogs patterns for the same bargain price as a regular set of AmiDogs!
I hope you like him!