First pattern of 2011! Actually, this is a bit of a cheat – this was a commissioned pattern that I completed in December, but I haven't found the time until now to list it in my shop.
AmiDogs Border Collie marks the 18th breed in my AmiDogs series: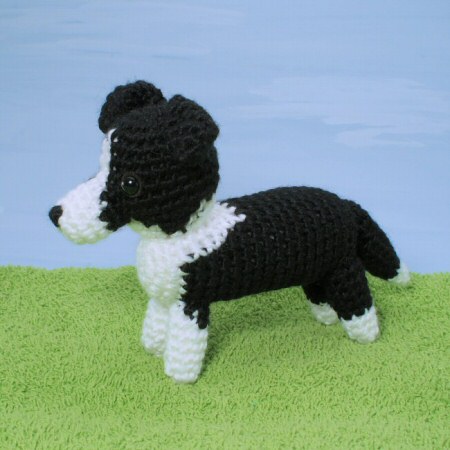 You can vary the angle and height of the ear crease to make your ami collie match any special Border Collie in your life, and I also give pattern modifications if you'd like to make a Border Collie with fully erect ears.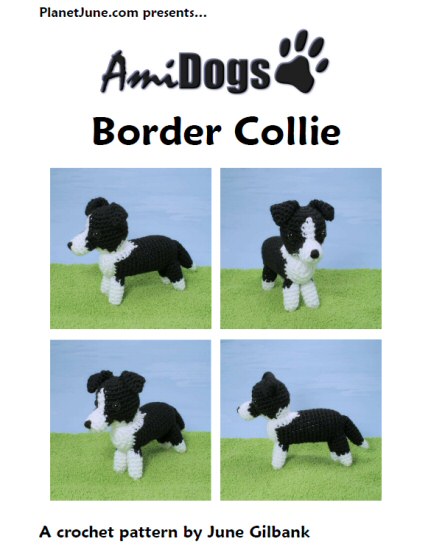 Now, this should be the point where I say "and with this 18th design, that means AmiDogs Set 6 is now available to purchase…" but that's not the case, because all my amigurumi (including the 3 dogs in question), my light tent, and my prop box including the grass and sky backdrop, are all packed away. So, there'll be no Set 6 multipack for a while at least, until I can take the group photo of them all together!
BUT all is not lost! You can make a custom set including all the breeds who will make up Set 6 (American Akita, Greyhound or Whippet, and Border Collie), or any 3 other breeds of your choice, for the same price.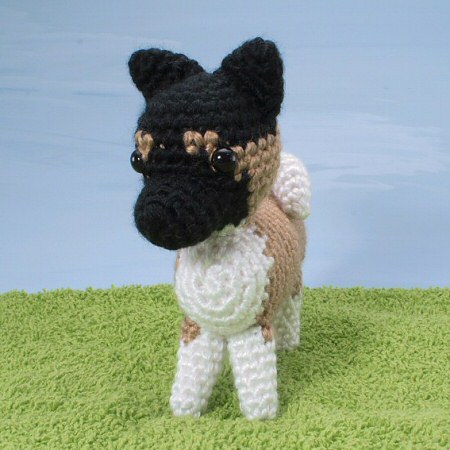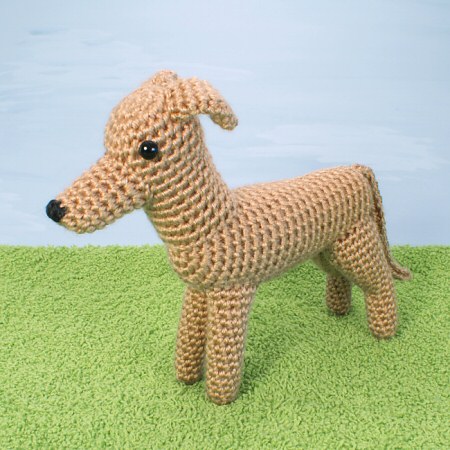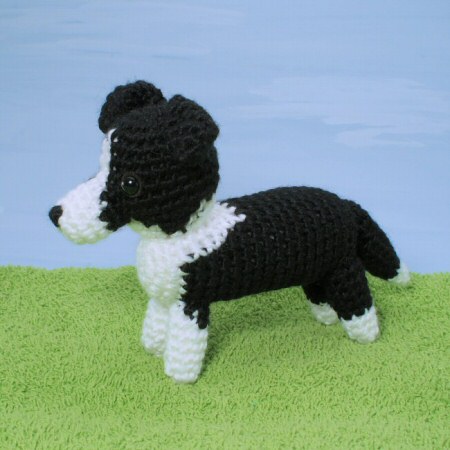 So you can grab the individual Border Collie pattern, or, to save money, buy him as part of a custom set of any 3 AmiDogs patterns.
Hope you like my collie!